Flexform Flagship Store opens in Malaysia
Kuala Lumpur (26 October 2015) — Luxury Italian furniture brand Flexform launches in Malaysia with a 3,000 square foot flagship at The Gardens Mall, Kuala Lumpur. The store will carry Flexform's full living, dining and bedroom range, and the latest collection by Antonio Citterio.
Founded in 1959, the brand is renowned for its clean, simple lines and elegant and adaptable solutions for stylish and comfortable living. Flexform is distinguished by the quality of its product, entirely designed and manufactured in Italy. From upholstered sofas to marble and wood tables, these combine modernity with classic, sophisticated materials. Its designers include Antonio Citterio, Joe Colombo and Paola Nava, among the most celebrated names in the design world.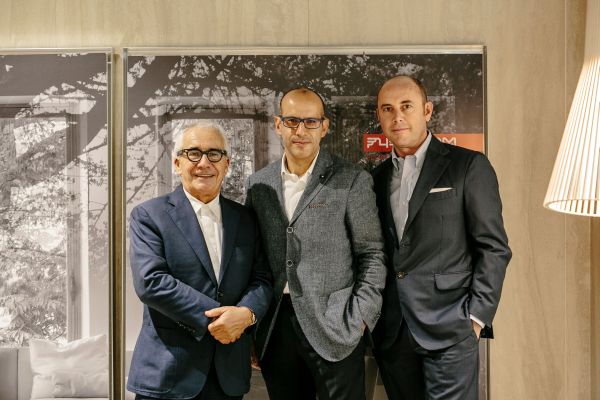 FLEXFORM 2015 COLLECTION
The new 2015 collection by architect Antonio Citterio is inspired by the word chillax. A popular new term in modern day language, it is defined as the combination of to chill (calm the mind) and relax and was recently recognised by the Oxford Dictionary of English. The brand describes it as "one of the most satisfying states of mind in contemporary living, in constant search for psychophysical wellbeing."
The collection inspires a mood of calm and tranquillity. The harmonious colour palette features light, neutral and balanced tones ranging from ivory to a melange of sandy hues and greys. These are complemented by rare accents of colour and light woods, satin finish metals and natural hide coloured leather.
LARIO
Designer: Antonio Citterio
This versatile modular sofa combines plush comfort with a sleek, contemporary lightness. It rests on a solid yet minimal parallelpiped base that can be embellished with a series of back cushions. LARIO features a new mechanism that allows you to adjust the seat to two relaxing depth positions simply by leaning back, and comes with an innovative accessory that can be applied to other models: a double roll fastened to a leather strap inserted behind the back cushion that serves the dual purpose of kidney/head rest for increased comfort.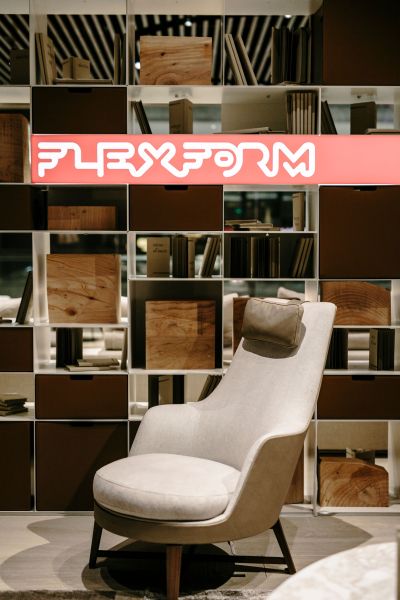 BIG BOB
Designer: Antonio Citterio
This clean-lined modular sofa is set to become a modern classic. It rests on a metal base and features a broad padded leather armrest that doubles up as a shelving unit, and large down-filled back cushions fitted with the new double roll accessory for added comfort. BIG BOB comes with the same adjustable seating position mechanism as LARIO.
ZEUS
Designer: Antonio Citterio
This statement sofa-object is perfect for furnishing public spaces like VIP lounges and hotel lobbies, and goes hand in hand with the chaise-loungue presented in 2014. A unique piece that works well in the domestic environment too, it adds character to home interiors without overpowering other compositions. ZEUS features a high padded back built on a rigid frame that flares out slightly like two light wings, and a single seat cushion.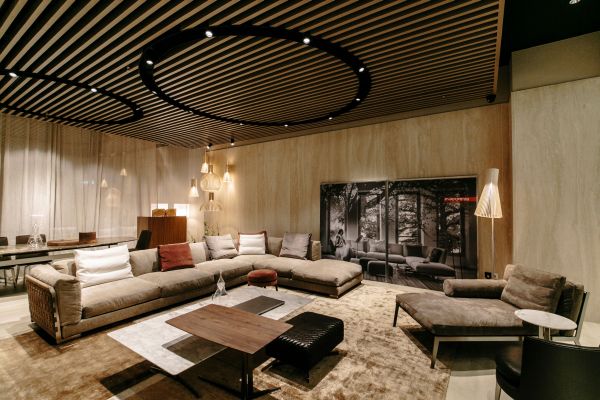 HELEN
The latest addition to the HELEN family comes in the form of a new bench to complement the armchair and chaise-lounge. It features the same distinct metal legs and original hand-made leather weave. A versatile piece with a wide range of applications, it can be used as a lobby bench, seat in front of a sofa or bench at the foot of the bed.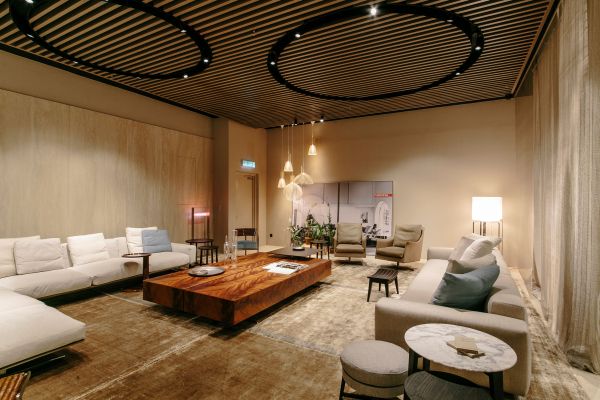 CRONO
Designer: Antonio Citterio
With its elegant silhouette, this armchair is a sophisticated companion to any sofa set. CRONO features a solid wooden structure, plush down-filled cushions and an original back in leather cord.
SOFFIO
Designer: Antonio Citterio
A series of tables in varying sizes from large to small and console. These feature sleek metal frames and legs, and a sophisticated marble top.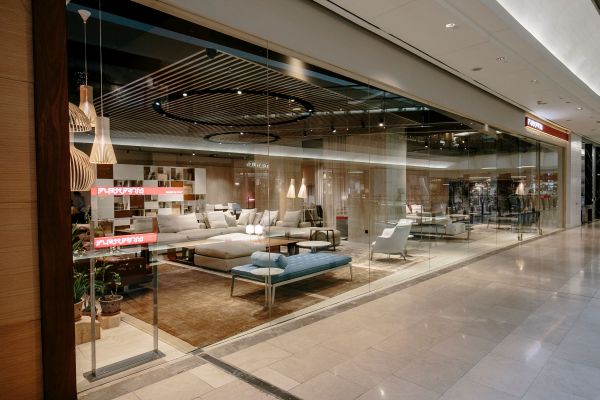 Flagship Address: Flexform The Gardens, Level 2, Unit S-203/205, Lingkaran Syed Putra, 59200 Kuala Lumpur, Malaysia. Photo Journalist
Gadgets, Photography, Automobile, Lifestyle