CANMAKE presents Tokyo's latest makeup trends
Kuala Lumpur (17 October 2015) — Japan's leading brand of cosmetics, CANMAKE Tokyo, has brought the latest makeup trends from the country that gave birth to the kawaii culture to Malaysia with the arrival of its latest range of face, eye, cheek and lip colours.
They were previewed during a special showcase in Kuala Lumpur that was held in conjunction with a celebration of the brand's 30th anniversary.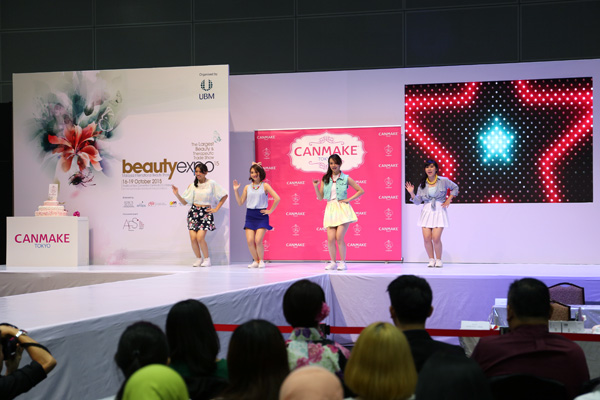 'Glossy & Shiny' is the theme for the coming party season that promises to make you the belle of the ball. Natural, light and translucent looking skin creates a dewy glow that takes centre stage in this look, further complemented with glossy lips that accentuate its natural colour. Recreate this look with Juice Pure Eyes eyeshadow trios (RM39.90), Your Lip Only Gloss (RM39.90) and Matte & Crystal Cheeks (RM49.90).
Another trend that is popular in Japan is 'Colour Coordinate' where lips and cheeks are coordinated with the same colour using the new CANMAKE Lip & Cheek Gel (RM49.90). A meltingly smooth texture that can be used on both lips and cheeks, the 2-in-1 product gives a burst of colour that can be applied in layers to deepen the intensity. For a cute kawaii touch, the gel blusher is blended high on the cheek, just below the eyes to create an oriental doll look.
Complete the look with Secret Colour Eye (RM45.90) eyeshadow palette that features a red shadow to create a delicate tint on your lower lid to enhance the skin's translucence, while deepening eye contours using the palette's shader and highlighter.
"These two latest makeup trends that are gaining popularity in Japan are particularly recommended for Malaysian women as they will be able to carry it off beautifully. There are certain similarities between the two cultures when it comes to makeup styles such as a general preference for lighter makeup to give that natural look," said Kaori Anzai who handles the overseas markets for CANMAKE Tokyo.
Launched in Tokyo in 1985, CANMAKE is now available in 13 countries including Malaysia. Its popularity and success stems from its commitment to bringing the latest makeup styles and trends at affordable prices with no compromise to the product quality that is created and manufactured in Japan.
"There's a huge following in Malaysia for Japanese styles and trends. From manga and cosplay to entertainment and fashion, there is no doubt that we are influenced by Japan and that was one of the main reasons that Teeni Enterprise introduced this trendy brand that is reasonably priced for the Malaysia market," said Joyce Au, Sales and Marketing Manager of Teeni Enterprise Malaysia, the exclusive distributor for CANMAKE Tokyo.
During the event, CANMAKE Tokyo also presented prizes to the winners of its 30th Anniversary "Fly to Japan" contest organised recently.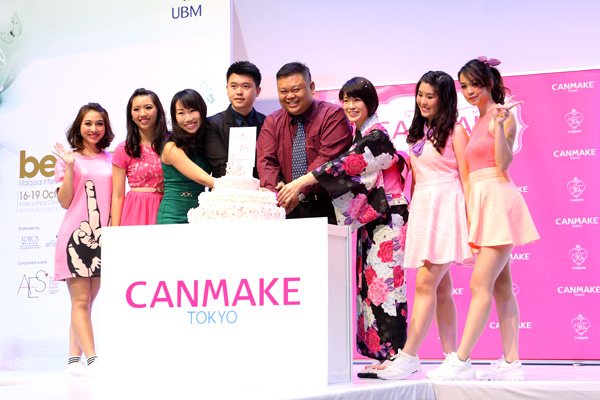 Ho Yee Xin, 30, from Johor won the Grand Prize of a 5D4N trip for two to Japan while 2nd Prize Winner Gong Li Wan, 26, from Sabah and 3rd Prize Winner, Tan Hui Shee, 19, from Selangor walked away with a SONY Xperia M4 phone and Casio EX-MR1 digital camera respectively along with CANMAKE products.
The CANMAKE Tokyo line of cosmetics is available at selected SASA and AEON Wellness outlets nationwide. Photo Journalist
Gadgets, Photography, Automobile, Lifestyle