Astro introduces On Demand Entertainment
Kuala Lumpur (8 October 2015) — Pick, Watch, Instantly. Malaysians can now watch the hottest titles, anytime with Astro's new OD (on demand) offering.
Astro introduces an exciting way of enjoying entertainment, where every Malaysian can pick their favourite shows and watch instantly on TV and a device.  Consumers can select from thousands of entertainment choices ranging from Hollywood blockbusters The Avengers; Age of Ultron and Fast and Furious 7, the best Asian entertainment Memory Cinta Suraya, Ba Ba Qu Na Er and Rasikka Rusikka, comedy series The Big Bang Theory, kids' favourite Minions and Inside Out, suspense hits Arrow and Gotham, horror classics Saw and Insidious, Korean hottest dramas such as Village and The Gang Doctor and hundreds of episodes of brand new and classic anime from Japan. In addition customers can binge watch all the episodes of the hottest shows in one go – imagine watching all five season of the Game of Thrones in one weekend!
OD by Astro enables Malaysians to personalize their TV viewing experience – from the content selection to how and when they want to watch their shows. The rich choice of content including the latest and the biggest box office movies and complete seasons of TV series will appeal to the different individuals in a household.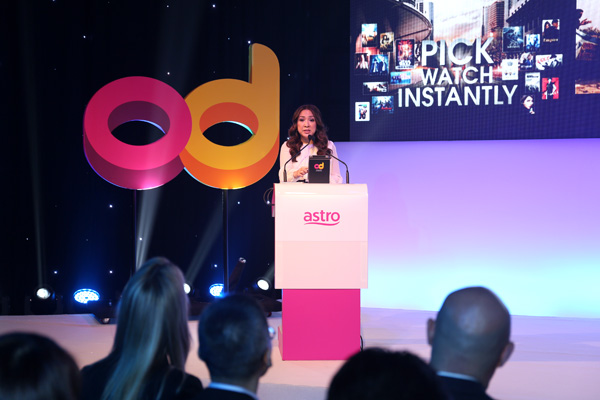 Dato' Rohana Rozhan, Chief Executive Officer of Astro said, "Malaysians are sophisticated consumers, increasingly online and connected, increasingly plugged into the digital grid, increasingly watching content outside the home, online and offline. Today we see a rising demand for Video on Demand services. OD is our new complementary way of consuming content, at home or on the go."
Now, every individual in every household, in addition to linear TV channels, can personalise their viewing experience to enjoy their favourite movies and TV series instantly at their convenience. OD is available to Astro customers through an Internet-connected Personal Video Recorder (PVR) at home, or via Astro on the Go (AOTG) on a smartphone, laptop or tablet, with options to suit different needs and every budget. Non-Astro customers can also enjoy our OD content via AOTG.
"There has been a major shift in content consumption trends," added Dato' Rohana. "Our next growth focus is to cater to the content needs of every individual within the households, what we call the 'individual space', the 'smart device space', and the 'in home and mobile spaces'. It's a group that we hope to grow from around from 800k registered individual users currently to more than 3mn in 5 years."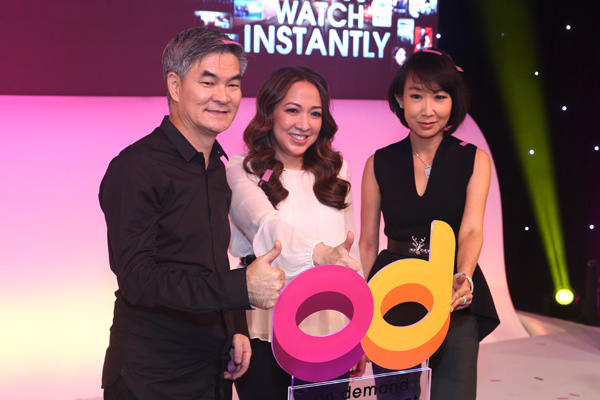 To encourage more on demand entertainment viewing, Astro is targeting 500k connected PVRs by year end from its current 181k connected boxes. It also aims to increase total AOTG downloads from 1.8mn currently to reach 2.5mn by year end, and more importantly increasing viewership of active users from 140 mins weekly to more than 180 mins by year-end.
A new download feature for AOTG is now available, where programmes can be downloaded on mobile devices for offline viewing later.
Rohana explained, "Cloud storage is changing the way we do business. Astro has taken a leap forward in the delivery of On Demand content by leveraging on the cloud eco system which provides us the ability to scale up our OD catalogue easily. At the same time, it enables us to improve content delivery and hence enhance the users' viewing experience across different types of devices including the set top box, smartphones, tablets, laptops and PCs."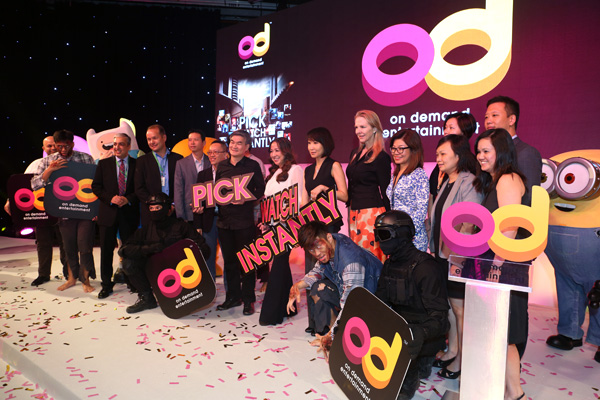 The OD offering include three unique options to cater to every viewing preference and budget.
OD Free: Those who have connected their PVRs to their home Wi-Fi will be able to enjoy their favourite shows for free.
Select and watch the latest episodes and season of popular TV series like Empire, Scandal, The Walking Dead, Heroes Reborn, Quantico, The Tonight Show Starring Jimmy Fallon, Game of Thrones, The Blacklist, The Voice and many others – all on the same day as the US premiere.
Also catch up on the latest episodes of local content like Akademi Fantasia, Classic Golden Melody etc.
OD Plus: Astro also provides on demand access to a superior selection  of the best of local and international movies, blockbusters, complete box-sets of TV series and kids content, at just RM15.90/month.
Select and binge watch all episodes of your favourite series like  Grey's Anatomy, The Flash, Arrow, Gotham, How To Get Away With Murder, Agent Carter, Big Bang Theory and Hollywood blockbusters like the Harry Potter complete collection and The Lord of the Rings trilogy.
Select and watch episodes of Korean favourites Infinite Challenge, Just Married, etc. Anime lovers get to select and watch instantly brand new Animax titles from Japan and kids have all episodes of their favourite shows to select and engage them.
OD Store: Customers can take their pick and pay for the latest cinema releases and watch them instantly – from Hollywood to local and Asian blockbusters across a wide range of vernacular and international languages, including Malay, Chinese and Indian.
Fast & Furious 7, The Avengers: Age of Ultron, and Inside Out as well as Kapsul, Bravo 5, Jejak Warriors, Heart Attack and The Killer are all available in our OD Store.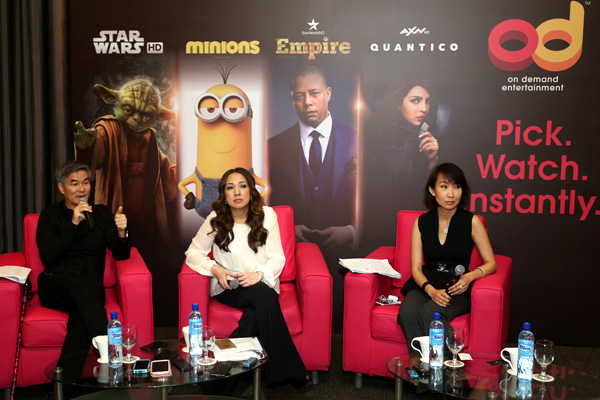 Astro customers who connect their PVRs to the Internet before 31 Jan 2016 will enjoy 3 months' free access to OD Plus. For more information please log on to www.watchod.com.