Aluminum Fluid Monopod with 3/8" top attachment, 4 sections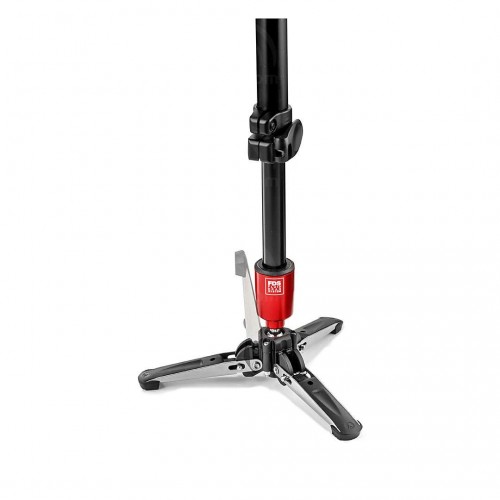 The MVM250A is a fully functioning fluid video monopod that features a patented system using a fluid cartridge incorporated into the base that gives that gives an incredibly smooth panning action to the monopod while shooting video. Great compactness when folded thanks to its three retractable feet.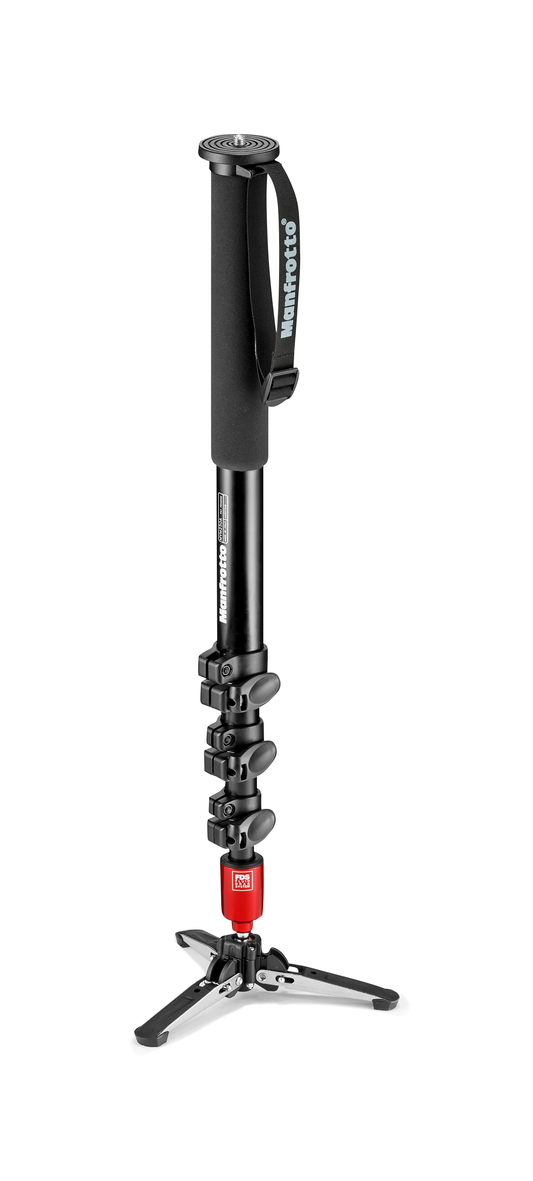 The MVM250A is a great solution for people who are looking for a compact and light weight support for the camera. It can be easily carried around and in those situations where the use of a tripod is not possible because of the lack of space. It also offers a great operating height which allows the user to be more flexible while shooting and reach points of view that otherwise wouldn't be achievable. Whether shooting at eye level or overhead, you always have a smooth pan in a very limited footprint.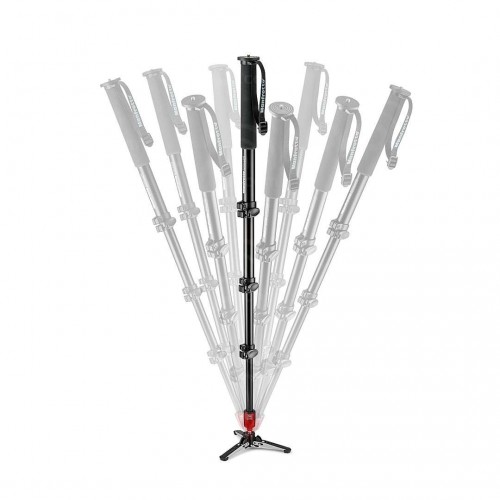 Fluid Base with Retractable Legs The sturdy monopod offers a ball joint fluid base with three retractable legs with greater stability than a single point of connection to the ground. Add your choice of video or photo heads with the standard 3/8″ mounting threads further controlling your output stability. 4-Section / Flip Locks Each of the MVM250A's four sections are securely fasted with friction flip locks. Starting with the monopod fully collapsed, you can easily extend and lock the support exactly and the height required in seconds.