LEAGOO Malaysia unveils the Elite 1
Kuala Lumpur (23 September 2015) — LEAGOO Malaysia unveils the Elite 1, 2015 flagship which is designed to feel and look more premium than other flagship smartphone has to offers. It's a sturdy and a powerful device that provides users a wonderful experience while using it. The Elite 1 is a 4G LTE connectivity high-end smartphone designed with consumers in mind, where every user prefers a powerful device that comes at a very affordable price tag.
"LEAGOO was brought to Malaysia in Sept 2014 with a simple business philosophy of 'Practical, Affordable, and Stylish'. Since our establishment, we have experienced an exponential growth in both sales and brand awareness. We have launched more than 10 smartphone models from Lead 1 to Lead 7 and also Elite 1 to Elite 5 with each uniquely designed in their own ways." said Calvin Chan, CEO of LEAGOO Malaysia.
He further commented that "We are relentless in enhancing the lives of our users by meeting their full range of demands with cutting edge mobile technology. We have always put users as first priority and continuously striving to deliver products with best user experiences and at an affordable price range. LEAGOO will be developing more and more stylish and affordable products with the latest technology every now and then. We strongly believed that more and more users will benefit from choosing our brand and will be leading us towards our vision of becoming one of top 5 smartphone brands in Malaysia by the end of year 2016."
He also shared the company's latest information regarding LEAGOO Malaysia's headquarter in Puchong, Selangor will soon be moving into a four-storey build located at Prime Axis Industrial Park Shah Alam. According to him, it possess a world-class facilities and amenities that fulfil the needs of their business partners and customers.
Looking at its design and built quality, you can tell the Elite 1 was meant to be the best flagship device LEAGOO ever produced. With a high quality stainless steel chassis surrounding its side, the glass finish with CD Grain Design on its back makes the device looks more elegant. A 5-inch screen with IPS display technology gives a great viewing angles from all side with 440 ppi and it has enhanced protection by 3 rd Generation Corning Gorilla Glass from front to back of the device. At the bottom right of the device you can find a SmartButton where it can launch your favourite apps once pressed.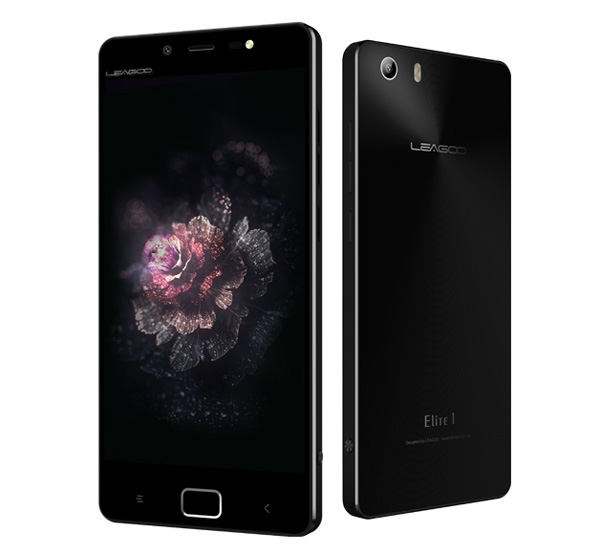 Equipped with a state-of-the-art 2nd generation Finger Print ID module with a recognition speed of 0.5s and a 360° recognition angle, protected by LEAGOO latest unique Security Shield technology and LES encryption algorithm.
Tucked inside it is a 64-bit Octa Core Processor which is clocked at 1.3 GHz partnered with a 3GB of RAM that boost performance by 200% and 30% reduction on battery consumption. It packs in a hefty 32GB of internal storage with an option for Micro SD extension up to 64GB for all the music's, videos, and games. A sealed in 2,400mAh battery and a tray that holds two nano-SIM card with DUAL 4G Standby.
Featuring a SONY 16MP fourth-generation BSI stacked camera, with a F2.0 large aperture, the Elite 1 offers user a wonderful experience as a SLR camera does. Sitting next to the camera is the dual LED flash that promises a vivid and colorful imaging even in low light condition.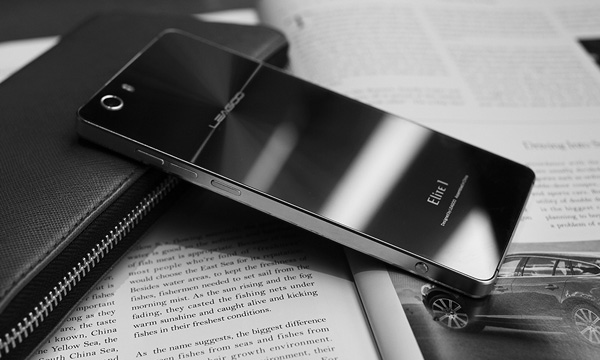 The Elite 1 has a great camera for selfie lovers because of its 13MP SONY front camera, which provides tons of awesome selfie experience. With a LED flash next to its front camera, it is still able to give users a beautiful selfie even under low light conditions.
Priced at only RM999 inclusive GST, the Elite 1 comes in three attractive colours from Mysterious black, Pure White to Glistening Gold. The Elite 1 will be available at LEAGOO authorized stores nationwide on September 25 onwards.
For more information, visit LEAGOO Malaysia official website.