If you're short on time and aren't particularly keen on braving the traffic and the queues when you have to go grocery shopping, you'll likely find the new HappyFresh service a real lifesaver. Launched in March this year locally and also available in Jakarta and Bangkok, HappyFresh is an online grocery shopping service that can be accessed via the corresponding app on the Apple store for iOS devices and the Google Play store on Android as well as on www.happyfresh.com
The way it works is that you're able to order your groceries online via an online menu. You're able to specify the types and amounts of items you want and once you've made your order, it's then piped over to a professional shopper who runs through the list and collects everything on the list for you before it's shipped over via a bike courier. There's also high res images of each product so you can check the ingredient list as if you're shopping yourself. If a product is out of stock, the shopper will contact you and offer alternatives.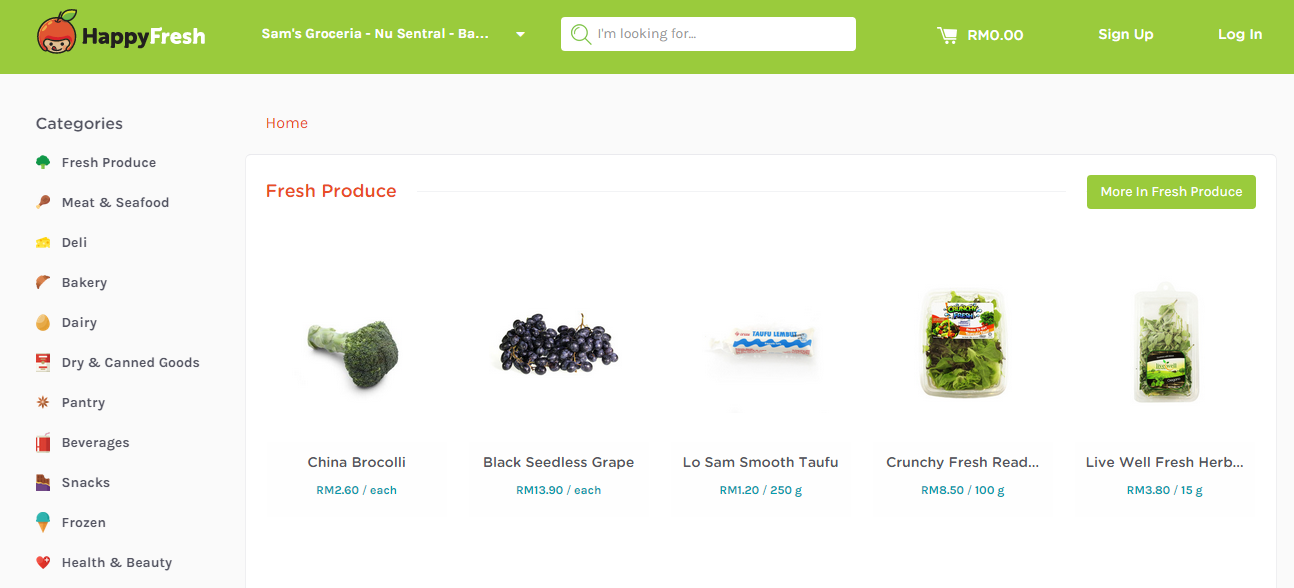 All of this happens in an hour with 30 minutes given for the shopper to get your merch and the delivery guy to send it over to your place. All your groceries are shipped in an insulated cargo box mounted on the rear of a bike to retain freshness. Once the delivery guy arrives over at your place, you can opt to pay via cash on delivery, credit or debit cards. If you find something you don't like with your order, you can reject or return items and only pay for what you buy. Ultimately, you can order something and you'll get it in the next hour or so.
There's a small fee charged for delivery though new users who sign up whill enjoy free delivery for a month. For subsequent orders, you're charged RM20 if you order less than RM100 or RM15 if it's more than RM100. For other delivery times after the initial introduction, it's charged at RM15 for orders less than RM100 and RM10 for orders between RM100 to RM300 and free for orders exceeding RM300. Products will also have a small markup from the in-store price as a service charge.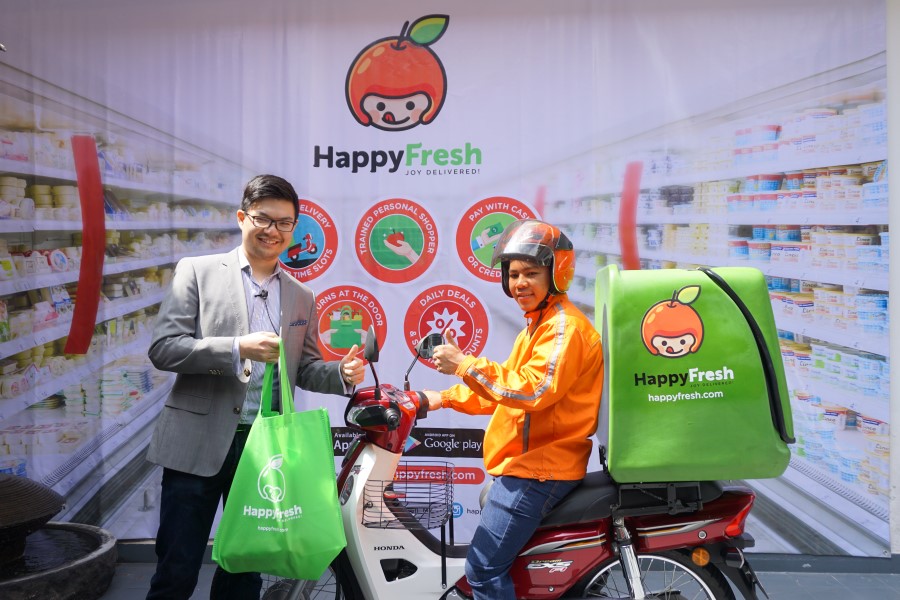 HappyFresh is currently partners with a series of supermarkets in the Klang Valley that include Sam's Groceria and Redtick that covers a good chunk of Kuala Lumpur, Petaling Jaya and Puchong though they're planning to expand to more areas in future. To find out more swing by www.happyfresh.com