Chatime launches new drinks and Thirstea Ringgit loyalty card
Chatime today launched two new Thai inspired beverages – Pearl Thai Milk Tea and Coconut Top Thai Milk tea.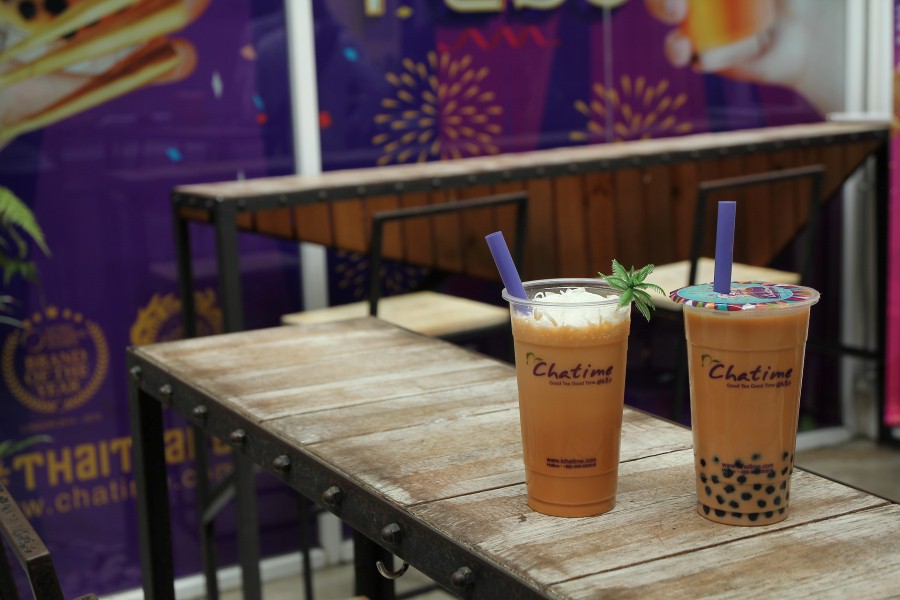 Chatime's Pearl Thai Milk Tea is brewed with Thailand's finest black tea leaves with a hint of creamer along with brown sugar and heaped with Chatime's tapioca pearls to create a distinctive flavour complemented by the chewy pearls.
Chatime's Coconut Top Thai Milk Tea is an ice blended beverage that also uses Thailand's best tea leaves blended with brown sugar and creamer before being heaped with ice and showered with candied grated coconut shavings.
Both beverages are available for a limited time only until the 14th this month with the Pearl Thai Milk Tea retailing at RM6.50 for a regular cup and RM7.50 for a large cup whie the Coconut Top Thai Milk tea retails for RM8.50 a cup.
Also launched today is Chatime's new prepaid cash program dubbed the Thirstea Ringgit that lets you pay for beverages with the card's built-in cash value without having to fork out physical cash for added convenience. Topping up the card can be done at any Chatime outlet. Another bonus with the Thirstea Ringgit programme is that it'll offer you a free drink after purchasing ten drinks from Chatime. The new service will start on 1st October and you can top up the card in denominations of RM10 to a theoretical maximum of RM300 of stored value on the card.
Alongside the physical card is the Chatime Malaysia app that pushes freebies and Chatime news to your phone as well as allowing you to use it as an ersatz Thirstea Ringgit card in lieu of the physical card itself at any Chatime store that is also able to store value and allow for payment. The Chatime app is available for Android and iOS on their respective stores and will be launched soon.