Acer Care Centre goes Mobile
Kuala Lumpur (14 September 2015) — Acer Malaysia today announced the availability of its very own Acer Care Centre mobile application. The new Acer app went live today and can be downloaded from Google Play Store. The app will be manned by Acer Malaysia's official service provider, Highpoint Service Network Sdn Bhd.
The Acer Care Centre app allows easy access to check, track and be updated on the status of the registered Acer device(s) anywhere, anytime. It cuts down the hassle of carrying warranty cards, and calling to check on the service status.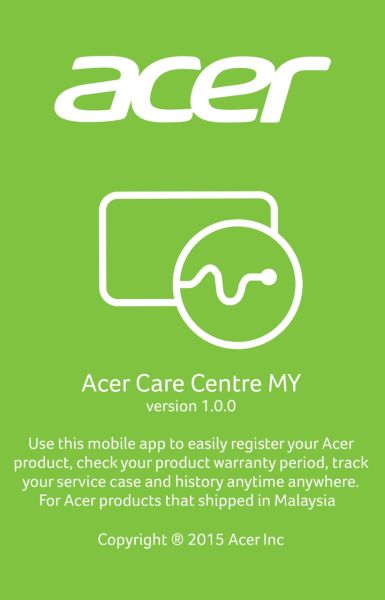 Register your Acer device by entering the Serial Number on your device. The app also allows for registration of multiple Acer devices, be it smartphone, tablet, laptop, desktop or others. Apart from these, users can locate the Acer service centre nearest to them by using the app. Acer Malaysia currently has 16 service centres nationwide.
Should the Acer device requires servicing, users can send a Query under the Service Request function, snap a photo of the proof of purchase and attach it for warranty verification. Once submitted, a Request ID (Case ID) will be given for reference. Users may track the service status with the given Case ID. All information and history of the device(s) are available with just a tap of the finger on the Acer Care Centre app.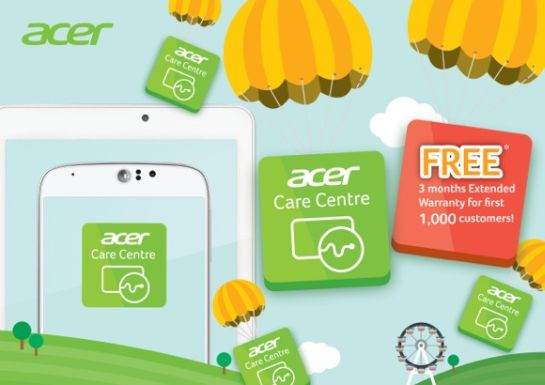 In conjunction with the launch of the new mobile app, Acer Malaysia is giving away a 3-month warranty extension in addition to the current product warranty for the first 1,000 customers who register with the app. The warranty extension is only applicable to Acer device(s) that are still within standard and extended warranty; and it is also applicable to onsite warranty. *Terms and conditions apply.
For more information, please visit Acer Malaysia Facebook or call Acer Product Infoline at 1800-88-1288 (9am – 6pm, Mondays to Fridays). Photo Journalist
Gadgets, Photography, Automobile, Lifestyle