Continental initiates Wildlife Sponsorship Programme
National Zoo (3 August 2015) — Awareness and appreciation for the diversity of wildlife around us can contribute to a life-long interest in wildlife, conservation and environmental protection and that is what the organization is trying to cultivate among the employees and the general public.
Continental Tyre PJ has taken the first step to be involved in the wildlife sponsorship program by sponsoring a miniature horse from the National Zoo. As for the German based manufacturing organization, corporate social responsibility is not just about sponsoring animals but a continuous process of instilling the importance of wildlife conservation among the employees and a support for environmental initiatives.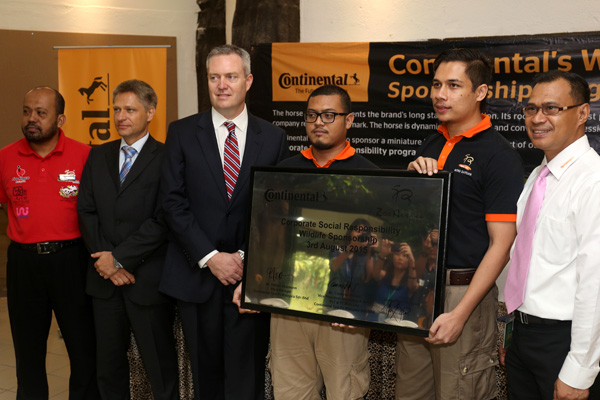 The organization has taken this step as a pledge to the wildlife and environmental conservation. We have planned an array of activities post the press conference too which will be a year-long in our efforts of creating awareness in the eyes of the general public and our internal customers in terms of appreciating wildlife.
Horse represents the trademark, long standing tradition and the pride of the organization. The animal which is identity of Continental represents best as the qualities such as agile and speed refers to the characteristics of the organization. The horse symbol represents the brand's long standing tradition. It is a registered trademark of the organization.
The Plant Manager, Patrick Haarmann in his speech during the press conference which was held at the National Zoo mentioned "Our aim is to promote harmony between man and nature and we are certain that this wildlife sponsorship will be a stepping stone to the many CSR activities that we have planned in the future".
The signing ceremony was also witnessed by the Head of HR, Ahmad Kamal Samsuddin and Vice President of Marketing & Sales PLT & TT Malaysia, Cameron Wilson.
The event kick started with a keynote opening by the Plant Manager and the Vice President of Marketing & Sales PLT & TT, a launch gimmick featuring the horse and a signing ceremony with the National Zoo.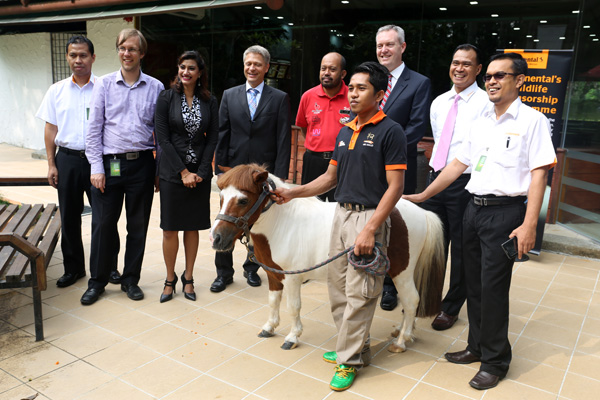 Photo Journalist
Gadgets, Photography, Automobile, Lifestyle