Johnson Controls offers new range of YORK air conditioners to keep customers cool
Petaling Jaya (1 July 2015) — Johnson Controls, a global multi-industrial company, today unveiled a new range of unitary air-conditioners through its wholly-owned entity, York Malaysia Sales and Service Sdn Bhd (YMSS).
Besides industrial chillers and larger commercial air-conditioning units, YMSS will also provide residential and light commercial units starting today – bringing the full range of air-conditioning products under one entity to better serve their customers' changing needs.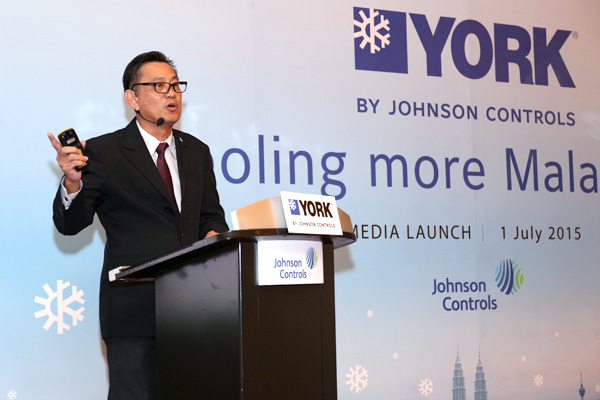 "We are the market leader in the high-end industrial chiller market. With the additional distributorship of the unitary products, customers can be assured of the consistent quality and reliability of all YORK® products and services," said YMSS General Manager Tang Siew Hao.
In line with the market's demand for more energy-efficient products with air-purification technologies, the YORK® line-up includes a wide range of innovative 5-star rated energy-saving air-conditioners with air purifying and humidifying qualities. All of these are competitively priced and elegantly designed to match contemporary homes.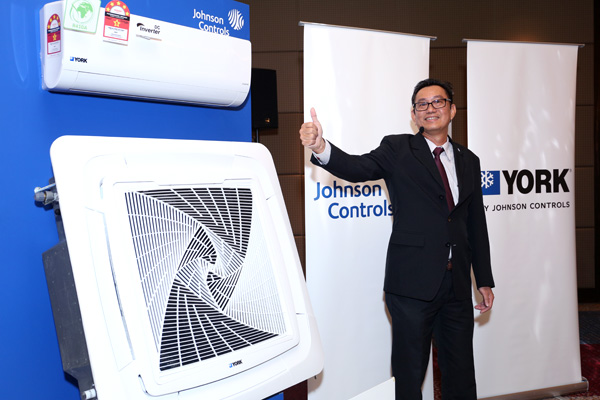 Reflecting the company's commitment to Malaysia, YMSS is on track to meet its investment target of approximately RM 20 million from 2015 to 2017 to strengthen its operations and service capabilities. This includes enhancements to the information technology (IT) infrastructure, and the setting up of a customer service call center.
There are also plans to recruit more staff in Malaysia, organize more comprehensive training programs for the team, as well as invest in the next generation of technicians and engineers.
Furthermore, the air-conditioning leader, which has one of the largest professional after-sales service teams in the country, aspires to deliver exceptional after-sales service through its service pledges, such as a service resolution time that is 50 percent faster than current industry benchmarks. For the first time in the air-conditioning industry in Malaysia, YMSS will introduce a courtesy unit for issues that take more than two days to resolve.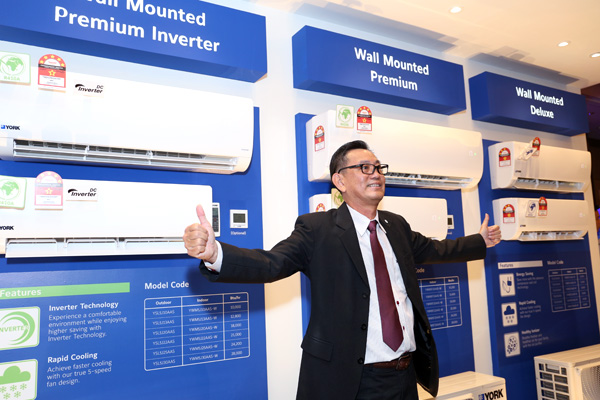 In addition to its four offices and service branches in Petaling Jaya, Penang, Johor Bahru and Kota Kinabalu and three service branches at Kemaman, Kuching and Malacca, YMSS plans to systematically expand its branch network in Malaysia.
"YMSS has been in Malaysia since 1988 and today, we're stronger than ever. With the full backing of Johnson Controls, we now have an enhanced team of 170,000 staff worldwide and we're ready to show our customers what our strengthened presence means to them," reiterated Tang.
For additional information, please visit www.johnsoncontrols.com. Photo Journalist
Gadgets, Photography, Automobile, Lifestyle