PowerShot SX530 HS – Bridging Distances with high zoom PowerShot camera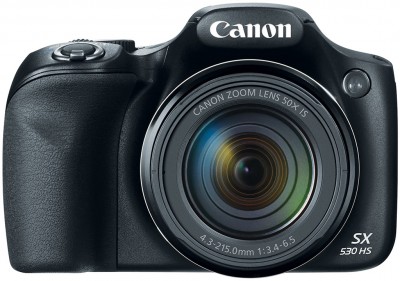 PowerShot SX530 HS is engineered for exceptional long-range photography with a 50x zoom lens and superior ergonomics that include a comfortable grip and a form factor designed for maximizing stability when zooming in for a shot.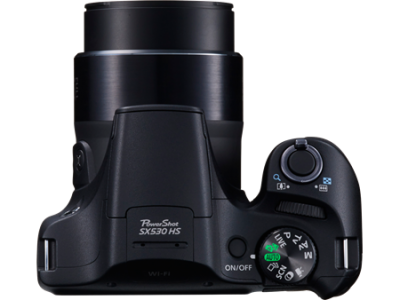 Great zoom capability
Whether the perfect shot is up close or seemingly out of reach, you'll capture it beautifully thanks to the amazing 50x (24-1200mm) zoom power of the PowerShot SX530 HS camera. Think high-magnification shooting is tricky? Not with this camera: from its comfortable ergonomic grip to its advanced systems like Intelligent IS and Zoom Framing Assist, the PowerShot SX530 HS is designed to let you track your subject easily, and capture it with accurate focus and clarity. The camera is also equipped with Canon's sophisticated wireless connectivity, so sharing your spectacular images and videos with friends, family and other devices is seamless and simple. The quality of both your still images and breathtaking 1080p Full HD video will impress you, especially in low-light situations, due to a 16.0 Megapixel* High-Sensitivity CMOS sensor and the DIGIC 4+ Image Processor, which together create the Canon HS SYSTEM. Whether you're home with family or traveling the world, you'll want the amazing zoom power and advanced performance of the PowerShot SX530 HS camera by your side.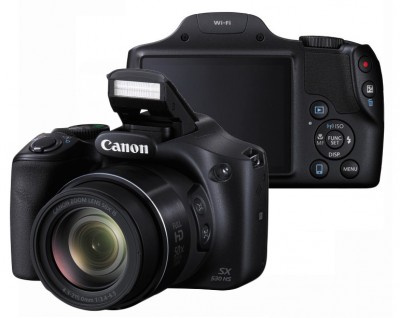 Wi-Fi & NFC
Sharing of your photos has never been easier with the build-in Wi-Fi and NFC feature. Using the CameraWindow app which is available on both iOS and Android platform, you can now transfer images or videos to your smart devices and share it with your friends and family anytime anywhere.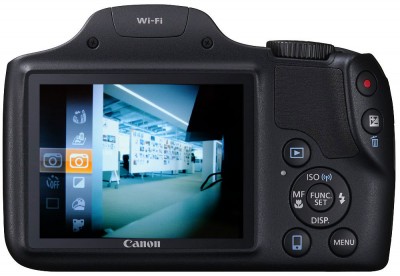 Advance Zoom Framing Assist Auto
Canon's Advanced Zoom Framing Assist feature works in two ways: one button can help you find a subject if it goes out of frame by rapidly zooming out when it is pressed, and then quickly reverting to the original zoom level when it is released. This button is especially useful in sporting events where you need to track fast-moving subjects that might quickly change direction at any given moment. The second button locks onto a subject, and then the camera will automatically zoom out or in to maintain that subject's size and focus as it moves closer to or further from the camera.
For more information, visit www.canon.com.my
PowerShot SX530 HS – Bridging Distances with high zoom PowerShot camera