AdvanceTC Partners with Grand Halle, Geared for NASDAQ Listing
Kuala Lumpur (7 June 2015) — AdvanceTC Ltd, a Malaysian premier company specializing in the design, development and commercialisation of high-tech mobile wireless computing and telecommunication devices which had successfully listed on the National Stock Exchange of Australia (NSX) in September 2014 officially announces Grand Halle Consultancy as their Investor Relations and Public Relations Company. Through this, AdvanceTC is positive Grand Halle will contribute positively towards AdvanceTC's future expansion plans, such as a possible listing on NASDAQ, the second-largest stock exchange in the United States.
Speaking about this announcement, Mr. Loi Cheng Pheng, Executive Chairman and Chief Executive Officer of AdvanceTC Ltd says, "AdvanceTC's focus is primarily on developing better products and user experiences for its customers. We want to make our brand name (MAGIC) synonymous with high quality products with fantastic user experiences and let that do the talking. We do understand having the proper image and network will strengthen the company's foundation, and we believe Grand Halle can help us in that regard."
"I am pleased to also announce that we have acquired 75 percent of Advance Cilicon, A France-based company specializing in dual boot Android and Windows Phone smartphones. Moving onward, we target to capture 2 percent of the global mobile device market by the second quarter in 2018; and also acquire 5 percent of the worldwide unified communications user base by the first quarter in 2019," says Loi.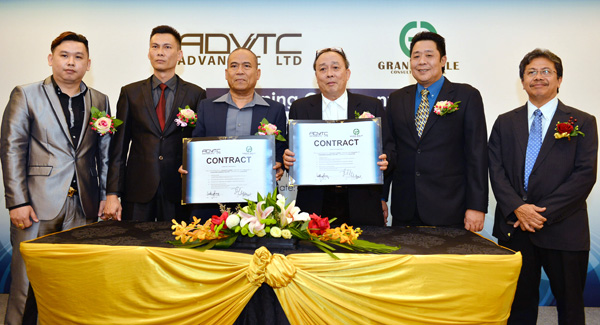 Dato' Seri Zakaria bin Zain, Chairman of Grand Halle shared that the company will take on the role of Investor Relations, Communications and Public Relations for AdvanceTC Ltd toward ensuring AdvanceTC's visibility in the market. "This marks a great milestone for us. We take great pride in becoming AdvanceTC Ltd's investor and public relations partner."
"Moving onward, we will jointly promote and are committed to bringing the MAGIC™ brand of products to a higher level and introducing it to more consumers all over the world through our vast networks. In addition, Grand Halle strives for continuous business development and investment opportunities such as, we are currently identifying several mining projects for further investment and development," says Zakaria.
Mr. Jonathan Loi, Executive Director and Chief Technology Officer of AdvanceTC Ltd also presented and introduced the MAGIC™ brand of mobile computing devices at the event. The MAGIC™ product line features premium high tech mobile microcomputers and ultraportable which run on the full Windows® Operating System while providing integrated cellular telephony capabilities. Unlike conventional Windows® full OS laptops & tablets, MAGIC™ devices are able to make & receive phone calls and SMS, wake up from incoming calls, and perform intelligent audio switching from PC audio to GSM audio within the Windows® Full OS environment.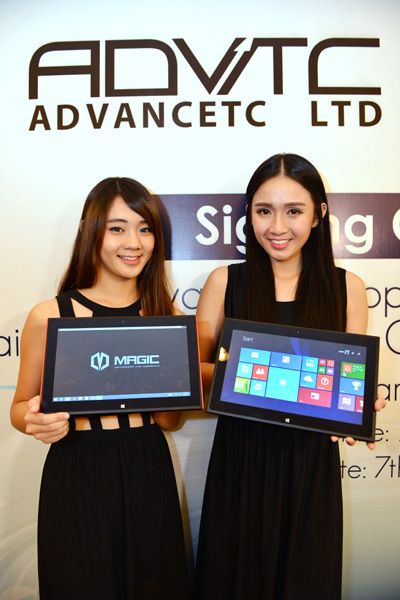 For more information about AdvanceTC Ltd and MAGIC™ products, the public can log on to www.advancetc.com.