Razer Blade Arrives In Malaysia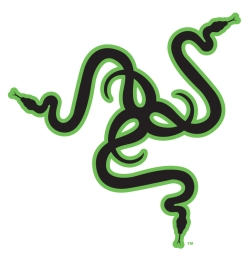 The Razer Blade features the highest resolution 14-inch display available in a laptop, this stunning 3200×1800 touchscreen display features a record 5.76 megapixels, sharply exhibiting even the finest details and text with 262 pixels per inch. The Razer Blade's state-of-the-art IGZO (Indium Gallium Zinc Oxide) display panel technology provides unmatched color and image quality. The result is a 250 percent increase in contrast ratio over its predecessor, with high brightness LED backlighting optimized for outdoor use, wide viewing angles, and dramatically improved video propagation and response. The Razer Blade's display minimizes colour shift while maximizing uniformity to make gaming more beautiful than ever before possible.
For more information about the Razer Blade, please visit www.razerzone.com/blade.
Price: RM8,799 (256GB)
Product features:
14.0 in. QHD+ 16:9 ratio, 3200×1800
IGZO (Indium Gallium Zinc Oxide) display panel
LED-backlit 10-point capacitive multi-touch screen
NVIDIA® GeForce® GTX 870M (3 GB GDDR5) & Intel HD4600 Integrated Graphics
NVIDIA® GeForce® ShadowPlay™, GameStream™ and Battery Boost™ Enabled
4th Gen Intel® Core™ i7-4702HQ Quad Core processor
8 GB Onboard Memory (DDR3L – 1600 MHz)
Windows® 8.1 64-Bit
256 GB SSD (SATA M.2)
Intel® Wireless-AC 7260HMW (802.11a/b/g/n/ac + Bluetooth® 4.0)
(3x) USB 3.0 port (SuperSpeed)
HDMI 1.4a audio and video output
Dolby® Digital Plus Home Theatre Edition
Built-in stereo speakers
3.5 mm microphone/headphone combo jack
Array microphone
7.1 Codec support (via HDMI)
Built-in full-HD webcam (2.0 MP)
Compact 150 W Power Adapter
Built-in 70 Wh Rechargeable lithium ion polymer battery
Razer Anti-Ghosting Keyboard (with adjustable backlight)
Razer Synapse 2.0 Enabled
Kensington Lock interface
13.6 in. (345 mm) Width x 0.70 in. (17.8 mm) Height x 9.3 in. (235 mm) Depth
4.47 lbs. / 2.03 kg
Razer Blade Pro laptop is equipped with next-generation graphics capabilities and a suite of new applications designed for professionals and gamers. At the heart of the Blade Pro is a full-HD, 17-inch LED main display working in-tandem with the award-winning Razer Switchblade User Interface (SBUI), the latter of which provides users with one-click access to program tools, macros, key binds and other customizable functions, as well as full Internet capabilities independent of the main display. Features of the Razer SBUI include 10 dynamic adaptive tactile keys, a cell phone-grade LCD display that doubles as a track pad, and associated proprietary software.
The Razer Blade Pro is powered by the next-generation "Maxwell" architecture NVIDIA® GeForce® GTX 860M graphics processor for a boost in gaming performance. Video rendering, photo editing, electronic dance music mixing and performance, and other pro-level creative tasks also run faster than ever with the next-gen GPU. The Razer Blade Pro also features GeForce ShadowPlay and GameStream for seamless gaming video capture and streaming utilities, and GeForce Battery Boost, which works in conjunction with NVIDIA Optimus technology to provide up to double the battery life while gaming.
For more information, go to www.razerzone.com/bladepro.
Price: RM9,199 (256GB)
Product features:
4th Gen Intel® Core™ i7-4700HQ processor
16 GB DDR3L (2 x 8 GB DDR3L – 1600 MHz)
NVIDIA® GeForce® GTX 860M (2 GB GDDR5)
NVIDIA® GeForce® ShadowPlay™, GameStream™ and Battery Boost™ Enabled
Windows 8.1 64-Bit
256GB SSD (mSATA)
Intel® Wireless-AC 7260HMW (802.11a/b/g/n/ac + Bluetooth® 4.0)
RJ45 gigabit Ethernet port
17.3-in., full HD, 16:9 ratio, 1920 x 1080, with LED backlight
Stereo 2.0 speakers
3.5 mm audio microphone/headphone combo jack
HD Webcam (front-facing, 2.0 MP)
Array microphones
(3x) USB 3.0 port (SuperSpeed)
Codec supports 7.1 (via HDMI)
Dolby® Digital Plus Home Theatre Edition
Razer Anti-Ghosting Keyboard (with adjustable backlight)
Razer Switchblade User Interface
Razer Synapse 2.0 Enabled
Compact 150 W power adapter
Built-in 74 Wh Rechargeable lithium ion polymer battery
Kensington Lock
16.8 in. (427 mm) Width x 0.88 in. (22.4 mm) Height x 10.9 in. (277 mm) Depth
6.54 lbs. / 2.97 kg