U Mobile Rewards Customers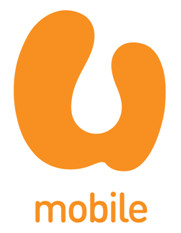 KUALA LUMPUR (20 August 2014) – U Mobile subscribers in the East Coast and East Malaysia can now rejoice as Malaysia's most dynamic and innovative telco, brings a new edge to data promotions, rewarding 100% extra data for its UMI 18 prepaid users when they activate their plan. In addition to rewarding its customers, the initiative is part of the telco's aggressive measures to expand its market presence, especially in the region.
Exclusive for registered UMI 18 plan subscribers who activate their lines in Sabah, Sarawak, Labuan, Kelantan, Terengganu and Pahang; the promotion provides the unbeatable offer of up to 100% extra data for its customers. This gives a total of 500MB (250MB existing quota and free 250MB) of high speed mobile internet – an added advantage for data users to stay connected, as well as accessing their favourite online content.
This specially customized promotion is part of the company's initiative to reward its customers for choosing U Mobile, bringing high speed mobile internet, as well as its unique product offerings closer to consumers within the region. Offering nationwide coverage, the telco is looking to strengthen its brand awareness and advocate its value propositions in East Coast and East Malaysia.
"We are receiving very good responses for our UMI 18 plan in East Coast and East Malaysia and we believe this special promotion will give more reasons for consumers to either switch to U Mobile, or tryout our unbeatable prepaid plan. U Mobile is always exploring avenues and opportunities to provide a rewarding mobile experience to our customers through attractive value-added services and special promotions," said Jasmine Lee, Chief Marketing Officer of U Mobile Sdn Bhd.
"U Mobile looks to continuously provide market-best products and services at the best value-for-money packages, and aim to continue maximizing ways to develop our growth as an aggressive player in the telco industry," she added.
U Mobile's UMI 18 is the entry-level plan for its Unlimited Mobile Internet prepaid offering, offering 250MB of high speed, unlimited mobile internet; as well as 25 minutes of FREE calls and 25 FREE SMS. Aimed at giving more value to consumers, the plan is targeted for cost-conscious users, as well as new subscribers who intend to give U Mobile's prepaid services a try.
In order to subscribe to the UMI 18, customers need only dial *118*3*1# in order to subscribe through normal UMB or via SMS, where no changes from existing steps will be initiated.
The promotion is set to run for six months, beginning from 15 August 2014 till 28 February 2015. Through this promotion, U Mobile seizes the opportunity to offer the cheapest and best value-for-money prepaid plan for its customers in the East Coast and East Malaysian region.
Besides UMI 18, customers also have the option to choose from other U Mobile prepaid plans such as the UMI 28, UMI 38 and UMI 48 which are available in the market.