My Passport Celebrates 10th Anniversary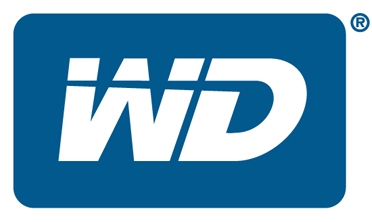 Kuala Lumpur, Malaysia (21 August 2014) – To commemorate the 10th anniversary of its My Passport line of portable external hard drives, WD®, a Western Digital (NASDAQ: WDC) company, is introducing a sleek new design for the world's most popular external hard drive lines. More than 60 million My Passport drives have been sold in the past 10 years, providing approximately 42,000 petabytes of content protection for consumers worldwide. The My Passport Ultra™ – Metal Edition™ drive and My Passport Ultra – Anniversary Edition drive represent a decade of refinement for WD's enduring portable drive line. They feature elegant metal exteriors, up to 2 TB capacities in smaller enclosures, content protection, including backup, and cloud integration for anywhere access to personal content.
The My Passport Ultra – Metal Edition and Anniversary Edition drives incorporate a unique and innovative radial-spin-design aluminum enclosure, which provides attractive styling and extra protection against the everyday knocks experienced in the hands of today's mobile consumer. In addition, the drive offers users hardware encryption and password protection to prevent unauthorized use of the drive in the event of loss or theft. For additional content protection and remote sharing, the My Passport Ultra – Metal Edition drive includes WD SmartWare™ Pro software with Dropbox integration, allowing users to back up content from their computer to the drive and from the drive to the cloud, and retrieve content from their Dropbox account to the My Passport drive. These features make the My Passport drive an ideal choice for backing up, protecting, storing and enjoying digital content on the go.

"Ten years is a milestone by any consumer technology standard, and having the opportunity to consistently reinvent a product line like My Passport to suit the changing needs of consumers and creative professionals is something we are especially proud of," said Tony Tate, vice president and general manager of WD's Content Solutions unit. "We thank all of our customers for their ongoing feedback over the years, which have helped make My Passport the most popular external hard drives ever."
Pricing and Availability
My Passport Ultra – Metal Edition drives and My Passport Ultra – Anniversary Edition drives are available at select retailers and distributed by Amble Action Sdn Bhd and Eternal Asia (M) Sdn Bhd in Malaysia. My Passport Ultra – Anniversary Edition and My Passport Ultra – Metal Edition 1 TB drive has a MSRP of RM279.00 and 2 TB version has a MSRP of RM439.00. Both drives will offer a regional 3-year limited warranty.