Jabra Headsets With microPower Technology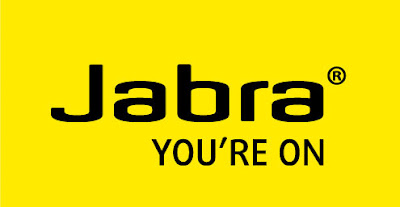 Kuala Lumpur (27 August 2014) – Jabra, the award-winning, global brand for Bluetooth wireless headsets, launches the Jabra Storm and Jabra Stealth.
Designed to provide peak audio performance, the Jabra Storm and Jabra Stealth pack a whole range of user-friendly features (customary of Jabra products) including microPOWER™ Technology priced at RM 279 respectively.
microPOWER™ technology reduces the size yet boosts the efficiency of batteries – enabling Jabra devices such as the Jabra Stealth and Jabra Storm to have a smaller size and is less conspicuous, but delivers longer talk time and great-sounding performance.
Other stand-out features are Near Field Communication (NFC), Noise Blackout™, Bluetooth 4.0, smartphone voice control and the Jabra Assist and more (see product info below).
"Nowadays, Bluetooth headsets are easy to use and are getting smaller, more comfortable and energy efficient. Anyone who wants to enjoy true hands-free operation would find them perfect for multi-tasking or while on the move.
"The Jabra Stealth and Jabra Storm are standout choices if you're looking for value-for-money options that are light and robust while offering awesome audio quality," said Jonathan Tang, Vice President of Consumer Solutions Sales & Marketing, Jabra APAC.
Jabra Stealth – Big on Sound & Comfort
Raising the bar when it comes to user experience, Jabra Stealth is a next generation Bluetooth headset and the first to adopt microPOWER™ Technology. Its novel candy-bar design gives it a well-received form factor for added comfort, style and aesthetics.
Noise Blackout™, a proprietary noise cancellation technology filters out all ambient noise apart from your voice, which together with HD voice, ensures crystal clear sound at both ends of the call.
The Jabra Stealth also boasts a perfectly fitting earpiece with ultimate comfort eargels™, NFC for easy pairing, multimedia streaming for music, podcasts or GPS, and a 6-hour talk time thanks to the energy-saving PowerNap function.
Jabra Storm – Less Noise, More Power
Jabra Storm offers great-sounding calls outdoors and in windy conditions with an exceptional talk time of up to 10 hours. You are assured of crystal clear conversations at both ends of the call due to advanced sound enhancement technologies and wind Noise Blackout™ that shields your conversation from gusts of wind.
It also benefits from microPOWER™ technology that enables the device to be more compact, lighter and discreet without compromising on sound quality or performance.
Jabra Storm offers discreet, behind-the-ear wearing style for all-day comfort, HD voice, voice control and guidance with spoken battery and connection status and NFC for easy pairing.
This perfect balance of slim design, improved noise reduction and extended talk time means more freedom to get out there and be in touch. It's simply the ultimate new generation wireless headset for everyday wear.
For more product information and availability, please visit www.jabra.com. Following are the retail prices (RRP) for Jabra Stealth and Jabra Storm in Malaysia:
Stealth: RM279
Storm: RM279