Go Cashless With U Mobile QuickPay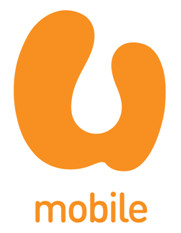 Kuala Lumpur (28 August 2014) – U Mobile Sdn Bhd, Malaysia's most dynamic and innovative telco, is proud to present the U Mobile QuickPay. This new innovative offering brings business on-the-go for all budding entrepreneurs and SMEs by taking business to the next level as consumers in the nation shift more and more towards the cashless trend.
Emphasizing on user convenience through a smart and secure business tool, all U Mobile QuickPay requires is a smartphone, the U Mobile Quickpay App and an EMV (Europay, Mastercard and Visa) approved card reader for card transactions to take place. The U Mobile QuickPay allows unlimited selling opportunities and helps to prepare businesses and individuals without their own physical stores to accommodate debit and credit card transactions better, leading to improved portability and more opportunities in closing sales.
The U Mobile QuickPay represents an initiative to tap into a new market segment, thus repurposing existing service offerings for a different set of users whilst providing smarter solutions to their businesses.
"With our latest mobile point-of-service (mPOS) offering, we are attesting to the commitment of offering products which relate to market needs, thus diversifying our product portfolio to meet the competitive mobile industry," said Jasmine Lee, Chief Marketing Officer of U Mobile Sdn Bhd.
"The U Mobile QuickPay is a one-stop solution for entrepreneurs and businesses to enjoy making fast, flexible, simple and secure transactions while being on-the-go. It is aligned with our shift towards persistently making our presence prominent amongst the top players in the industry. We are dedicated in providing market-best solutions whilst maintaining affordability and innovation in all our offerings," she added.
First Data Corporation, the world's leading solutions provider of payments technology and services, pointed out that consumers today are increasingly incorporating smartphones as part of their shopping experience and are demanding fast and easy payment solutions. Merchants are moving fast to cater to changing consumer trends and adapt to this new age of mobile commerce. According to First Data's research, more than one-third (36%) of merchants worldwide are planning to adopt a mPOS system using a mobile phone in the near future. First Data expects the trend to become even more prevalent in Asia with high mobile penetration rates
MC Payment, a market leading end-to-end mPOS solution provider in the region, strongly believes that mobile POS terminals are required to improve customer satisfaction and provide more diversified payment collection channels. Direct payment capabilities with improved average sale per employee and payment collection can now be made virtually at any place and at any time. Since many merchants already own suitable mobile devices working on mPOS solutions, they can additionally avoid additional costs related to purchasing, deploying, and maintaining a POS terminal. mPOS terminals attest to better portability and greater ease of use, both important factors for on-the-go merchants with no fixed place of business and more flexible software development platforms as they are able to provide better user interfaces for both the merchant and the consumer.
Anabelle Co-Martinent, founder of La Juiceria Sdn Bhd, a cold-pressed juice company, also endorsed on how the U Mobile QuickPay has helped simplify her day-to-day business transactions. As La Juiceria runs without the presence of a retail store at the moment, customers usually order online to purchase their juices. These orders are later picked up by consumers at the La Juiceria headquarters in Sri Hartamas. Due to the increasing demand for cold-pressed juices, more customers seek to pay via credit card transactions when they drop by for pick-up. However, with the U Mobile Quickpay, the transaction process has been rendered much simpler as customers can now "physically" pay with their credit and debit cards.
In terms of startup cost, the U Mobile QuickPay is now available at only RM250 with any U Mobile plans. Consumers are also able to enjoy zero monthly fees with no hidden charges. The U Mobile QuickPay is compatible with most iOS or Android smartphones and tablets and has an impressive amount of key features which include data-encrypted and maximum end-to-end security. It additionally records all sales history, accessible via the web portal. The U Mobile QuickPay app is free and it can be downloaded by simply search for "U Mobile QuickPay" from both Google Play Stores and App Store.
The QuickPay system is easy to set up for all users. Simply plug in the U Mobile QuickPay device to the audio jack of the preferred smartphone device of choice, access the QuickPay app, and swipe the customer's debit/credit card through the slot. The user would then have to enter in the transaction amount alongside the consumer details, followed by the customer signature to complete the transaction. The final receipt will be sent to the consumer via e-mail or MMS for further reference.
Register your interest today via http://www.u.com.my/quickpay or email [email protected] or [email protected] For further information on the U Mobile QuickPay, log on to https://www.u.com.my/quickpay. Bring your business everywhere you go!