Emerson Nominated As Top DCIM Provider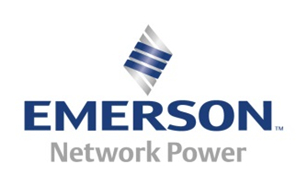 KUALA LUMPUR (8 August 2014) – Emerson Network Power, a business of Emerson (NYSE:EMR) and a global leader in maximizing availability, capacity and efficiency of critical infrastructure, has been nominated as one of the top data center infrastructure management (DCIM) providers in the 2014 CIO Choice Awards. Qualified CIOs and data center managers across Asia can sign up at www.cio-choice.sg to cast their vote. Voting is open until August 13th.
The CIO Choice Awards in Singapore recognizes leading ICT vendors for their outstanding commitment to best-in-class products, services, and solutions that are able to meet customer demands in today's dynamic business environment.
Emerson Network Power's industry-leading DCIM solutions offer intelligent insight into the data center by monitoring, collecting, and analyzing data in real-time. It provides continuous and accurate information within the data center, allowing IT managers to effectively ensure that their IT infrastructure is working at optimal levels. Emerson's Trellis™ platform is a dynamic DCIM solution that closes the gap between IT and facilities, enabling holistic, real-time management for peak optimization.
For more information about Emerson Network Power's DCIM solutions, please visit www.EmersonNetworkPower.Asia.