FIFA World Cup Scams
Editor's Note: The following article is written by Ang Chye Hin, Dell Security regional sales director for South Asia.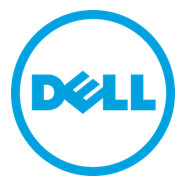 The 2014 FIFA World Cup has begun. This month-long tournament brings together the best football players in the world to battle for their countries. For the millions of die-hard football fans that cannot watch the games on television during typical work hours, many will turn to the internet to watch the action as the excitement of the tournament heightens.
The cybercriminal communities are seizing this opportunity to deceive fans online by broadcasting unsolicited advertisements of free live streaming of the event and fake world cup related promotions. This introduces serious security risks and productivity concerns to organizations as these are classic baiting techniques that often result into dangerous fraud, phishing and malware attacks.
Over the last week, the Dell SonicWALL threats research team has been tracking down all World Cup related spam emails. These emails have a common theme of trying to lure users to provide their personal information in exchange for full access to live streaming videos or to claim prizes from a FIFA lottery.
Figure 1: Phishing email examples
For football fans that are looking for free online streaming of the games on their computers, laptops or mobile devices, they are presented with plenty of bogus sites on the web. Some of these sites will redirect to another URL requiring users to provide their credit card information for full access to live streaming, while others prompt users to download special video playback software or install "missing plugins" that will download malware onto their devices when they click the URL.
Figure 2: Example of a site that redirects users to another URL requiring them to provide their credit card information for full access to live streaming.
The current threat situation touches everyone. For football fans, we all have heard of this timeless admonition, "If it sounds too good to be true, it probably is". Although a cliché, it is still great wisdom to live by.
Fans are urged to always be vigilant and cautious when installing unknown applications, browser extensions, add-ons or plugins, particularly those from suspicious or anonymous sources. It's safest to stream the games through legitimate, reputable websites such as ESPN or BBC.
IT security leaders who are responsible for defining the company's security defense system must realize that the best protection against deceptive tactics is to be proactive.
Dell Software recommends that football fans counter threats with persistent and adaptive security. They can do this by layering their defense system that will provide them with many ways of preventing attacks and managing network bandwidth.
This includes:
Vigorously defending the endpoints as most network infections begin with a compromised user device. This is possible by enforcing every device that has access to the internet with threat prevention capabilities such as content filtering which is capable of blocking inappropriate, illegal and dangerous web content.
Comprehensive gateway threat detection services that can provide complete inbound anti-spam, anti-phishing and anti-virus protection.
Managing network bandwidth with application control capabilities to provide granular control of certain applications–limiting or blocking access–by setting policies based on logical pre-defined categories (such as sports), individual applications, or even users and groups to keep business applications running at full speed.
Breaking the malware kill cycle by investing in a capable intrusion prevention system because it is far easier to keep the bad guys out than to expel them.
Adding SSL inspection and application control to detect and prevent today's advance evasive tactics or compromised web applications from sneaking malware into the network.
And finally, ensuring that there is a 24x7x365 threat response and counter-intelligence service for the firewalls and intrusion prevention systems so it can quickly receive the latest countermeasures to combat new vulnerabilities as they emerge.