Ericsson Embarks On Crowdsourcing Project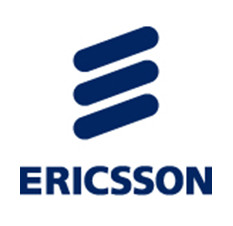 (2 July 2014) – Ericsson (NASDAQ: ERIC) is launching a crowdsourcing platform to map ICT-related initiatives implemented in the cities of the region Northern Europe and Central Asia. The project enables and encourages citizens to participate directly by sharing location-based information about the ways technologies are used in their cities and neighborhoods. Currently the map covers 22 countries and allows contributions to a variety of activities, such as public services, healthcare, education, and more.
Charlotta Sund, Head of Region Northern Europe and Central Asia, says: "ICT is a key enabler for cities to address the numerous challenges in a smarter manner by providing a variety of tools for people and business. Ericsson has a long track record of advocating the increasing importance of ICT in the development of society. This project encompasses our ambitious effort to collect location-based information about ICT-based initiatives implemented in the cities. We believe that the benefit of this interactive map will extend way beyond sharing the information; it will serve as a tool to explore ever-evolving opportunities associated with the connected world. Let's map those opportunities, let's get our cities networked."
The Get Your City Networked project continues Ericsson's Networked Society City Index which studies 31 world major cities globally and is a framework for measuring and correlating ICT maturity and sustainable urban development benefits of ICT in cities. The recently launched City Index interactive tool makes index information available in an online environment that allows a flexible display of the total information as well as selected data sets or perspectives.