U Mobile Engages In-queue Merchandising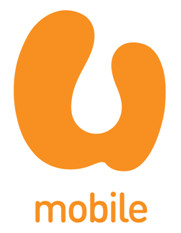 Kuala Lumpur (30 June 2014) – U Mobile Sdn Bhd, Malaysia's most dynamic and innovative telco, takes its marketing initiative to the next level by employing in-queue merchandising, a marketing strategy that leverages on consumers' habits and convenience. Through this strategic partnership with GCH Retail Malaysia, U Mobile is making its prepaid products more accessible to consumers, enabling them to enjoy high quality mobile services nationwide.
In-queue merchandising captures impulse purchases, converting waiting time for customers into time spent on browsing potential purchases instead. With this initiative, U Mobile aspires to showcase its range of offerings even further through its display of U Mobile SIM cards at selected checkout counters in Giant Hypermarkets nationwide. The approach signifies U Mobile's persistent strive for ways to increase consumer touch-points and looks to also increase new sign-ups and wider distribution points for its consumers.
U Mobile marks the first telco company within the nation to apply in-queue merchandising as a merchandising initiative. The strategy transforms the usual concept of storing prepaid packs behind counters to the more dynamic option of putting it in clear view while potential customers line up to pay for their purchases. As such, U Mobile's plans and offerings are made more accessible to the reach of potential subscribers than it previously was before. All consumers need to do is simply top-up or select their phone number of choice, pay at the checkout counter, and then move over to the nearest cigarette sales counter in order to finish the registration process.
"By maximizing the opportunity of queuing time spent by consumers as they checkout their purchases, we are able to both increase convenience for existing U Mobile consumers and to create new possibilities for potential subscribers to access our prepaid products. We are proud to partner with GCH Retail once again in mobilizing this strategy, resonating U Mobile's aim to be more aggressive in reaching out to consumers, as well as growing our business," said Alex Tan, Chief Sales Officer for U Mobile.
According to Ruben Brusch, Marketing Director of GCH Retail Malaysia, "Actually, we are already almost completing our POS integration with ePay for all our checkout counters – which means that after you buy a U Mobile prepaid SIM card, you can immediately buy your top-up as well. This strategy from U Mobile is both timely and hits home."
Stores retailing U Mobile cards which follow the in-queue merchandising concept are now available in selected Giant checkout counters nationwide in Malaysia. U Mobile prepaid SIM cards are on sale at all GCH Retail stores such as Giant, Mercato and Cold Storage outlets nationwide and are easily accessible for purchase.
U Mobile looks to continue its innovative marketing approaches as it continues its brand proposition of unique, market-best, and value-for-money products and services.