Jabra Launches 3 New Products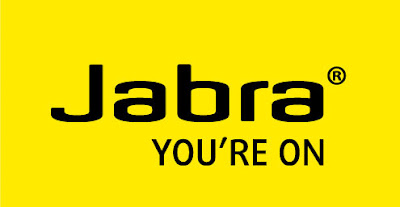 Kuala Lumpur (25 June 2014) – From contact centres, mobile workers to hot-desking. Jabra has a solution for CIOs, knowledge workers, remote teams and employees office workers who want to increase productivity without sacrificing flexibility.
Completely rethinking answers for the workplace, in particular headsets, Jabra's business solutions has made it possible for companies working across segments such as contact centres, energy, utilities, financial, healthcare and transportation to provide productivity, morale and satisfaction for employees of the future.
Today, Jabra, a world leader in audio solutions has launched three new office productivity solutions in a product showcase to the media in Malaysia.
Jabra Biz 2300: Contact Centre Perfect
When speaking to the media, Ben Samman, Managing Director of Jabra ASEAN said "We can see that contact centre agents are playing an increasingly important role as customer's first point of contact, and the role of the contact centre agents is being redefined as brand ambassadors.
"Therefore, that the battleground to win and to maintain loyalty in customers is fought out in contact centres, and what are needed are a crystal clear, no background noise and quick handling of customer through a reliable audio solution.
"Jabra is proud to introduce the Jabra Biz 2300, an award winning device that has won the prestigious Red Dot Award 2014 for its best in class sound performance, built to last durability and exceptional comfort."
With up to 50% better noise cancelation and 20% lighter compared to competition, Kevlar cords and mass-deployment ready, the Jabra BIZ 2300 beats competition on all key parameters.
Jabra PRO™ 900 Series: Wireless Mobile Worker
More and more workers are multitasking, handling phone calls while operating a PC or moving around the same time. In such instance, a wireless headset is ideal, as one can have an increased work radius, which makes the worker more 'task centric' instead of 'phone centric'.
In a recent survey amongst 11,906 office and mobile workers worldwide, Jabra and research company YouGov was able to document how 75% of all office workers will catch more calls by going wireless.
"The Jabra Pro 930 and 935 solutions provide that wireless connectivity and are able to give workplace mobility as it enables them to work wherever, whether its within or outside the office," added Samman.
Jabra Motion Office Bluetooth Headset: Hot-desking
In a world where working from different locations every day is the norm, the need for seamless and stable connectivity becomes crucial.
The Jabra MOTION Office wireless headset, which delivers triple connectivity for mobile, softphone, or deskphone through Bluetooth® technology, is created specifically as a solution for knowledge workers, remote teams, and employees sharing an office workspace.
"All it takes is a simple tap, and Jabra MOTIONTM literally follows the user's every move.
The device is also suited for companies which adopt the Hot Desking philosophy in which people share workspaces and laptop docking stations native to this type of office environment. The Jabra MOTION™ Office base can serve as a community desktop docking station, pairing with any other Jabra MOTION™ headset, and creating an instant workspace for the visiting user.