Dell Unveils Inspiron 3000 & 5000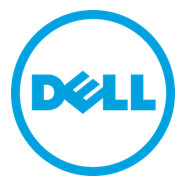 KUALA LUMPUR, Malaysia (12 June 2014) – Today Dell introduced in Malaysia the latest Inspiron 14 and 15 3000 Series laptops, Inspiron 14 and 15 5000 Series laptops and its Inspiron 20 3000 Series and 23 5000 Series All-in-One (AIO) desktops. The new laptops and desktops are designed with power and comfort features aimed at helping users do more through every phase of their lives. Powerful processors, high capacity hard drives, and responsive 10-finger touch displays up to Full HD resolution are some of the options designed to meet the needs of consumers' diverse lifestso sadyles. New features that make life easier include 20GB of Dropbox cloud storage for sharing, saving and collaborating, and facial recognition software to make using password-enabled web sites safer. All of these products seamlessly fit into your life on your terms.
"Students and parents alike want technology that helps them to be successful in their personal and educational pursuits," said KT Ong, general manager, Consumer and Commercial Business, Dell Malaysia. "Our new Inspiron laptops and AIOs are a smart investment for families, providing the latest technology for productivity and entertainment in thin, space-saving designs."
"There are currently over 2.7 million owners of personal computing devices over 4 years old in Malaysia who will benefit greatly from refreshing their PCs to the latest devices on Intel Architecture. Since the very first desktop, personal devices have evolved into a wide variety of form factors to meet our every need," said Prakash Mallya, country manager, Sales and Marketing, Intel Malaysia and Singapore. "From tablets to 2-in-1 devices, desktop to All-in-One PCs, we are experiencing a level of innovation never before seen."
"2014 is going to be an exciting year for consumers seeking to upgrade their devices. In fact, we are even more excited at the fact that the Dell Inspiron 3000 Series and Dell Inspiron 5000 Series launched here today will be offered as part of Intel Malaysia's PC refresh campaign," added Mallya. "Intel has and will continue to drive the evolution of the PC with our partners to provide low-power, high performance devices that'll keep up with you. No matter which form factor, the apps you want to run, or how you use your machine – Intel® processors will get the job done."
Dell Inspiron 3000 Series: Big Entertainment with Bold Features
Providing a complete range of essential features at unbeatable value, the new Inspiron 14 and 15 3000 Series feature a variety of hardware configurations so that consumers will always be able to select the model best suited to their needs. With built-in DVD drives, up to 1TB of storage and optional touch panels, the Inspiron 3000 Series laptops are backed by long-lasting batteryi, that is not finished until you are. Like all Dell products, the Inspiron 14 and 15 3000 Series laptops are carefully designed and rigorously tested for the real world, where life happens, for full assurance that they will survive as a consumer's capable copilot.
Dell Inspiron 5000 Series: Stylish and Sharp Computing
The new Inspiron 14 and 15 5000 Series laptops are packed with convenient features, and are ideal for a day spent roaming across campus or sharing screen time among family members. Families will enjoy a versatile mobile computing experience enhanced by high-end options like a backlit keyboard and Full HD touch display (15-inch laptops only). The brilliant display is showcased within an attractive, brushed aluminum lid, and the 10-finger capacitive touch option makes it easy to scroll, zoom, and tap through documents or social media status updates. The laptops are powered by 4th Generation Intel Core i processors that help extend battery life, up to 8 hours, 9 minutes for the Inspiron 14 5000ii and up to 7 hours, 33 minutes for the Inspiron 15 5000iii. Since immersive entertainment is a welcome break after a diligent work or study session, the laptops come standard with Waves MaxxAudio for a rich audio experience. The inclusion of 20GB of cloud storage with Dropbox allows people to easily access important files across multiple devices, anytime, anywhere, ensuring that no document is ever left behind.
Dell Inspiron 20 and 23: All the Right Features, All in One Great Desktop
Sporting a thinner design and the latest processing technology, the new Inspiron 20 3000 Series and 23 5000 Series AIO desktops provide rich feature sets for incredible value. The Inspiron 23 5000 Series features powerful Intel 4th Generation Core i processors and a Full HD display with sleek, edge-to-edge glass with optional 10-finger capacitive touch. Customers have plenty of options with the Inspiron 20 3000 Series. The value-packed family AIO comes with Intel processor and features HD+ display for an enjoyable entertainment experience. All Inspiron AIO desktops feature Waves MaxxAudio for powerful audio and Dropbox for easy content access and sharing. A space-saving design makes each system fit easily into a variety of living spaces, with one-cord connection for an uncluttered workspace.
Availability and Pricing
The new Dell Inspiron systems are available today on www.dell.com.my at the following starting prices:
Inspiron 14 3000 Series: Starts from RM 1,299
Inspiron 15 3000 Series: Starts from RM 1,499
Inspiron 14 5000 Series: Starts from RM 2,099
Inspiron 15 5000 Series: Starts from RM 2,349
Inspiron 20 3000 Series: Starts from RM 1,799
Inspiron 23 5000 Series: Starts from RM 3,799
Links
Inspiron Laptops & Ultrabooks on Dell.com
Inspiron Desktops on Dell.com