Dell Latitude 12 Rugged Extreme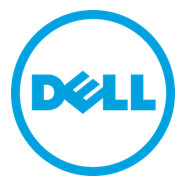 KUALA LUMPUR, Malaysia (10 June 2014) – Dell today announced the launch of both the Latitude 14 Rugged Extreme notebook and the Latitude 12 Rugged Extreme convertible notebook for customers who require powerful solutions that can survive unforgiving conditions.
"With new ground-up design and industry-first innovations, the Latitude 12 and 14 Rugged Extreme mark the beginning of a renewed and expanded commitment by Dell to the rugged space," said KT Ong, general manager, Consumer and Commercial Business, Dell Malaysia. "The Rugged Extreme line is backed by the Latitude promise of reliable, secure and manageable commercial PCs and can move easily from the boardroom to the battlefield or wherever the job takes you—an assurance unmatched by the competition."
Real-World Rugged with Anywhere Productivity 
The Dell Latitude Rugged Extreme solutions are purpose-built to withstand hazards such as dust, moisture, drops, vibration, extreme temperatures and other punishing conditions faced by users in  fields such as military service, public safety, manufacturing and first response. Latitude Rugged Extreme notebooks are independently tested to military standards including drops up to six feet, as well as ingress protection, emissions and hazardous materials certifications by a third-party testing facility.1 No single field test accounts for every possible scenario, so the Dell Rugged Extreme portfolio is tested above and beyond every existing standard to verify survivability in real world situations.
The Dell Latitude 12 and 14 Rugged Extreme are built to endure worst-case conditions with the most robust materials available, including impact-resistant ultra-polymers and sturdy magnesium alloy. Data is protected from the elements with sealed doors and compression gaskets while enabling performance at high temperatures with fourth-generation QuadCool™ thermal management.
Based on feedback from key customers on areas where the competition falls short, the Latitude Rugged Extreme lineup also features the following innovations:
Direct-View outdoor-readable display for productivity in harsh sunlight that reduces glare and reflectivity with less reliance on backlighting (resulting in longer battery life)
Resistive multi-touch on the Latitude 12 Rugged Extreme for recognizing intuitive gestures while wearing thick gloves
The industry's first rugged "flip-hinge" convertible display with the Latitude 12 Rugged Extreme
Docking commonality across the Dell Rugged Extreme portfolio, regardless of form factor for cost savings over time
Sealed, customizable "RGB" backlit keyboard enables work in all lighting environments and features an "instant stealth" mode to go incognito
Up to 16GB of memory7 and up to 512GB solid state storage
Full HD webcam with a privacy shutter
Eight megapixel bottom camera with flash on the Latitude 12 Rugged Extreme
USB 3.0 and native serial on all Rugged Extreme products with dual serial/RJ-45 on the Latitude 14 Rugged Extreme
The Latitude 12 and 14 Rugged Extreme notebooks enable productivity anywhere with long battery life-up to 8.5 hours and up to 14 hours, respectively2-to power an entire shift. They also feature efficient fourth-generation Intel® Core™ processors, speedy solid state storage and discrete graphics options for the Latitude 14. To stay connected and collaborate, both models also offer a suite of wireless capabilities3, including available mobile broadband4 and dedicated GPS5.
From the Boardroom to the Battlefield
Latitude means business and the Rugged Extreme 12 and 14 are no exception, bringing exceptional security, manageability and reliability to the rugged space and enabling anytime, anywhere connectivity users need without sacrificing the control IT departments require. The new additions feature simplified system management with remote management capability and available Intel® vPro™ technology for efficient out-of-band management, available FIPS 140-2 compliant Trusted Platform Module (TPM1.2)9, Dell Data Protection | Encryption and ControlVault™ advanced authentication, and are backed by a comprehensive suite of Dell service and support options.
Supporting Quotes
"It's all about speed and performance in this business—and that includes the speed of your technology. The right data can mean the difference between winning and losing. And with Dell's collaboration and ability to make us more efficient, the sky's the limit," said Tad Geschickter, co-founder, JTG Daugherty Racing. "One of our biggest challenges day in and day out is the environment in which we work—extreme temperatures, dirt, grease, rain and frequent drops. We've found a solution in the Dell Rugged portfolio."  Hear more from JTG Daugherty here.
"Today, computing needs increasingly extend beyond the boundaries of the office," said Shawn McCarthy, research director, IDC Government Insights. "We see a growing requirement for ruggedized devices across a wide variety of business directives. As device requirements increase, so will end-user performance expectations. Balancing the divergent needs of end users will become increasingly important for manufacturers of these types of devices."
Availability & Pricing
The Latitude 14 Rugged Extreme begins at RM 12,300 and is available today. The Latitude 12 Rugged Extreme convertible notebook begins at RM 14,700 and is also available today.