WeChat Fastest Growing Social Network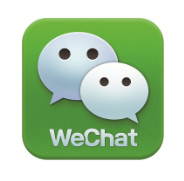 Malaysia (May 22, 2014) – WeChat, the leading mobile social communication application for smartphones, continues to experience rapid growth in monthly active users, as revealed by GlobalWebIndex (GWI). GlobalWebIndex, a market research company specialising in online consumer behaviours, released its Q1 2014 data indicating that WeChat is growing faster than any other emerging social platform in Asia Pacific and worldwide, with a 1104% active user increase in the last year.
GlobalWebIndex hosts the world's largest multi-market research study on digital consumers, interviewing 170,000 unique individuals annually, covering 32 markets and representing 89% of the global internet audience.
WeChat holds the number one position in growth rate against other social networks in the majority of Asia Pacific markets, including India, Indonesia, Malaysia and the Philippines. Along with Asia Pacific, the findings revealed that Latin America experienced substantial user increase as well, with robust active user surges of over 1000% in each market. On a global scale(1), WeChat witnessed a growth rate of 1098.8% during the period of Q1 2013 to Q1 2014. On top of that, WeChat is the fastest growing app in Malaysia, ranking as the most popular social chat app in the market according to GlobalWebIndex. It experienced an increase of user base by of 1331.7% from Q1 2013 to Q1 2014.
"We are thrilled with the recent GlobalWebIndex findings, further cementing a positive outlook for the upcoming year. WeChat's social, entertaining and innovative offering has evidently catered to the social app audience on a global scale. WeChat consistently strives to provide users with a holistic social communication experience and will continue to deliver with this revolutionary, all-in-one approach," said Poshu Yeung, Vice President of International Business Group at Tencent.
"WeChat has quickly established itself as a major global force within the world of social networking. Over the last twelve months, it has posted particularly impressive increases in user numbers within Asia Pacific and Latin America," said Jason Mander, Head of Trends at GlobalWebIndex.
"In fact, with WeChat recording growth in virtually every market, it is set to become the first non-US social platform to achieve the type of global reach previously enjoyed only by sites like Facebook," continued Mander.
WeChat's success lays within its offering of a unique and seamless interactive experience, with localized content and trustworthy privacy and security measurements. WeChat is proudly the only popular social chatting app certified by TRUSTe, a leader of privacy protection accreditation worldwide. WeChat is revolutionizing the way people connect, communicate and share the joy with friends.
(1) The global charts featured in this report exclude data for China