Nikon Celebrates At TIPA Awards 2014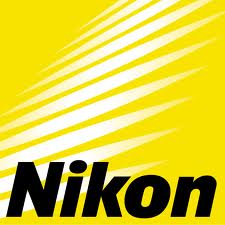 Kuala Lumpur (12 May 2014) – Nikon is pleased to announce that four of its products were honoured in the prestigious Technical Image Press Association (TIPA) Awards 2014, with the titles of 'Best DSLR Entry-level', 'Best DSLR Professional', 'Best Rugged Camera' and 'Best Premium Camera'.
"We are elated to have achieved the TIPA honours across four categories in both DSLR and interchangeable lenses camera, particularly with the D3300 and D4S being awarded the 'Best DSLR Entry-level' and 'Best DSLR Professional' respectively. Both accolades reinforce Nikon's constant commitment to inspire creative imaging expressions with products optimized for first-time users to professionals," said Uemura Kimito, General Manager of International Marketing Division Imaging Group, Nikon Singapore Pte Ltd.
TIPA has also awarded 'Best Rugged Camera' to the Nikon 1 AW 1, the world's first*1 digital camera with interchangeable lenses that are both waterproof and shockproof, and 'Best Premium Camera' to the Nikon Df, a full-frame camera that combines advanced imaging technologies and classic mechanical dials for an iconic edge.
*1Among digital cameras with interchangeable lenses available as of September 19, 2013. Statement based on Nikon research.
TIPA Best DSLR Entry-level: Nikon D3300
The TIPA jury comments: "One of the first entry-level DSLRs without a low pass filter, the Nikon D3300 has a 24.2 MP DX-format CMOS sensor, an ISO range from 100-12,800, with a 1EV push available, and 5 frames-per-second shooting rate. Stills and 1080p Full HD videos can be shared with the Nikon WU-1a adapter. *2 The compact Nikon D3300 measures 4.9 x 3.8 x 2.9 inches, making it one of the new breed of compact DSLRs that compete with CSC cameras for those who might enjoy the DSLR form factor in a more portable and handy size. For those stepping up to DSLR photography, a built-in Guide Mode provides step-by-step instructions on getting the best results."
*2Transferring video to a smart device is possible with the Android smart app, WMU (Wireless Mobile Utility).
TIPA Best DSLR Professional: Nikon D4S
The TIPA jury comments: "Nikon's D4S features a newly developed 16.2 MP FX-format sensor that works in conjunction with the new EXPEED 4 image processing engine to deliver enhanced still and Full HD video with various frame rates. A new Group AF function and overall improvements build upon Nikon's 51-point AF system, while the camera breaks the ISO speed range barrier and goes to a remarkable 409,600 ISO. Overall speed and response has been boosted, capturing full resolution at 11 fps with auto focus and auto exposure, while benefiting from an overall 30% increase in processing power. The D4S uses CF cards as well as the super-fast XQD card format to achieve the fastest possible transfer and write times."
TIPA Best Rugged Camera: Nikon 1 AW 1
The TIPA jury comments: "The Nikon 1 AW1 is the first waterproof (down to 49 ft.), shockproof (6.6 ft.) and freeze-proof (14 degrees F) CSC interchangeable lens camera. Befitting its likely use by outdoor enthusiasts, the camera incorporates built-in GPS, an altimeter, a depth gauge, an electronic compass and a visual horizon indicator, as well as WiFi with Nikon's Wu-1b adapter. It even has a built-in waterproof flash! The 14.2 MP CMOS sensor, with EXPEED 3A processor, delivers both still and HD video, with a wide ISO range of 160 to 6400. While all 1 Nikkor lenses can be used, two new "sealed" lenses accompany the camera, an 11-27.5mm and 10mm f/2.8, with more to follow."

TIPA Best Premium Camera: Nikon Df
The TIPA jury comments: "The Nikon Df is a full-frame camera designed along the lines of Nikon's classic film SLRs, with numerous controls dials that handle photographic functions. But inside this "retro" magnesium-alloy body sits a 16.2 MP full-frame CMOS sensor, a Nikon EXPEED processor, 2016-pixel Matrix Metering, and a 39-point AF system. The camera offers up to five-frame auto-bracketing, 5.5 frames-per-second shooting and ISO speed settings up to 204,800. Nikon's commitment to lens mount compatibility continues with the ability to use all current NIKKOR lenses as well as all Ai and non-Ai classics. There's both a glass pentaprism finder as well as a 3.2 inch LCD monitor."
TIPA Awards are independently voted each year by 29 photographic magazines, from 16 countries across five continents. The jury's decision factors on innovation, the use of leading-edge technology, design and ergonomics, ease of use as well as price / performance ratio, in determining the winner of each category.