Intel ISEF 2014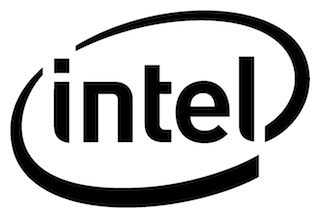 BAYAN LEPAS FREE TRADE ZONE, Penang (12 May 2014) – Ain Adibah Roslailee, and Farah Hanin Mustapha from Kolej Tunku Kurshiah, Seremban were looking to reduce the level of carbon monoxide in the environment when they embarked on the Super Spider Sieve project. Their invention that involves making use of Chlorophytum Comosum (spider plant) in the air filter of a vehicle's exhaust is one of 8 scientific projects by Malaysian students that will be presented at the upcoming Intel International Science and Engineering Fair (ISEF).
Ain and Farah were among twelve other Malaysian whiz kids given a grand send-off to Los Angeles last week where they will be competing with over 1,600 students from around the globe. The annual Intel ISEF provides an opportunity for young scientists and innovators to share ideas, showcase cutting-edge science projects, and compete for international recognition and over US$4 million in awards and scholarships.
"Something special happens to people at the Intel ISEF. Students are inspired to pursue their passion for science, math, and engineering. Teachers return to their schools energized and motivated. Many participants who come to Intel ISEF find it to be a life-changing experience," said Abdul Rahman Abu Haniffa, Government Affairs Director, Intel Malaysia at the send-off ceremony.
"The Intel International Science and Engineering Fair is a great platform for Malaysian students to showcase their talents in innovation and compete with other students on a global stage. The youth of today are the leaders of tomorrow, and we at Intel are excited to be able to be part of the grooming process. Malaysia's finalists have done a fantastic job with their science projects and I wish them all the best for the competition." Abdul added.
Malaysian delegates to Intel ISEF in previous years have had a fair level of success in sweeping up major awards in competition. In 2012, Benjamin Wong Ngie Xiong from SMK Batu Lintang, Sarawak won a third place award worth US$1,000 for his project describing a novel method to purify rural water sources using jackfruit seeds.
Last year, Nur Liyana Johari from Tuanku Syed Putra Secondary Science School, Perlis won two awards worth US$5,000 and US$1,000 respectively for her project entitled 'BIO-OIL: The Use of Specially Made Catalyst' whilst Sarah Wong Jia Xin from SMK Batu Lintang, Sarawak won a third award worth US$1,000 for her project entitled 'Use of Bio-sorbent for Removal of Colour and Heavy Metal from Dyed Waste Water'. These wins marked Malaysia's most successful outcomes at Intel ISEF in recent years.
"It is my privilege to be here today to witness the sending off ceremony for some of Malaysia's brightest young scientific minds in the upcoming Intel International Science and Engineering Fair 2014. I congratulate all those who have been shortlisted to represent the country in this prestigious competition," said Tn. Hj. Zainudin bin Abas, Director, Co-Curricular and Arts Division, Ministry of Education at the send-off ceremony.
Also present at the event was Pn. Hanim bt. Abd. Wahab, Deputy Director 1, Secondary Education Division, MARA. "Today's send-off ceremony will not only mark these delegates' participation in one of the world's most prestigious competitions for young scientists and innovators but also the start of a new chapter in their young lives as well as ours. On behalf of all the Malaysian people, I wish them all the very best in ISEF 2014," Pn. Hanim added.
Intel ISEF finalists are selected annually from 443 affiliated fairs around the world with participating students competing in a diverse range of categories, including computer science, engineering, energy and transportation, environmental management and environmental science. Their projects are then evaluated onsite by hundreds of judges from diverse scientific disciplines, each typically with a Ph.D or the equivalent of six years of related professional experience in one of the scientific disciplines.
This year's Intel ISEF will run from May 11-16, 2014 at Los Angeles, California. More information about the Intel ISEF 2014 can be found at https://student.societyforscience.org/intel-isef