Dell Unveils NetVault Backup 10 And DR6000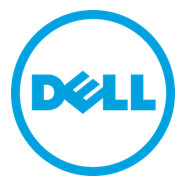 KUALA LUMPUR, Malaysia (20 May 2014) – Dell Software today announced the release of two products that reflect the company's ongoing commitment to satisfying the top backup and recovery challenges of mid-size and large enterprises. NetVault® Backup 10, Dell's cross-platform enterprise data protection solution, features upgrades including a new web-based graphic user interface (GUI), significantly enhanced scalability, and greater performance through tight integration with the new high-capacity, high-performance DR6000 deduplication appliance. The latest addition to Dell's DR series of deduplication appliances, the DR6000 is designed specifically for larger enterprises, offering users more than double the raw capacity and greater scalability than the DR4100, which is optimized for small- to mid-size organizations.
With few tasks plaguing organizations more than backup, Dell has made significant investments in its backup and recovery product line over the past two years to help speed and simplify the task. Dell now offers a comprehensive portfolio that enables organizations to speed backups and restores, scale their backup tasks to match their business needs, and spend less time monitoring and managing backups. Dell Software's data protection solutions are used globally by more than 83,000 customers who depend on them to add value to the business by minimizing downtime and data loss, while also reducing costs and complexity.
News Facts:
The launch of NetVault Backup 10 and the DR6000 deduplication appliance demonstrates Dell Software's investment in its data protection portfolio to extend more value to customers. Individually, or in tandem, the two products help customers address the issues of usability, performance and scalability that too often make data protection a daunting, error-prone activity.
Key benefits of the new releases include:
Improved ease of use: NetVault Backup 10 offers a new web-based GUI with a more intuitive workflow that allows admins to easily configure, manage, and monitor the NetVault Backup system. This new web-based user interface can be accessed from any standard browser. The DR6000 offers global management, giving users the ability to manage multiple deduplication appliances from a single interface.
Improved performance: NetVault Backup 10 features a new backend database, along with optimizations in the scheduler and media manager algorithms that greatly improve responsiveness, so admins can spend even less time completing their backup and recovery tasks. With the DR6000, Dell introduces the industry's first source-side deduplication for NFS and CIFS backup by way of its Rapid NFS and Rapid CIFS technology, which delivers three- to five-times better backup performance with no disruption to existing workflowsi. Dell has also enhanced replication and file sharing capabilities two-fold, now enabling customers to simultaneously replicate data from 64 different DR series deduplication appliances to a single DR6000 appliance.

Moreover, the combination of NetVault Backup 10 and the DR6000 will give customers ultra-fast backup speeds with a throughput of up to 22 terabytes per hour when using Rapid Data Access (RDA) technology.

Improved scalability: With its new backend database, NetVault Backup has more than three times its previous scalability. The DR6000 provides up to 180TB of usable storage capacity, a 122 percent increase over the 81TB offered by the DR4100, its mid-market counterpart. It also provides support for 4-terabyte drives resulting in improved storage density, and four MD1200 expansion shelves.
Availability:
NetVault Backup 10 and the DR6000 are available now from Dell and its channel partners.
Quotes:
Kumar Mitra, general manager, Data Backup & Recovery, Asia-Pacific and Japan, Dell Software
"Despite the increased emphasis organizations of all sizes are placing on protecting critical data, most backup solutions still fall short – either due to cost, or inadequate performance, scalability and platform support. NetVault Backup 10 and the Dell DR6000 break the mold by offering the usability, performance, scalability, and low TCO that mid-size and large enterprise organizations need. These two new releases reflect the continued growth and momentum we're seeing with Dell Software's data protection business, which now serves more than 83,000 customers worldwide. They also support our vision for an integrated product portfolio, in which individual products offer value on their own, but provide even more value to our customers when paired together. Going forward, we'll continue to make major investments in our core backup products to make sure they continue meeting the needs of the modern business."
Kevin Underwood, Director of Storage Solutions, EST Group, LLC
"The new web console in NetVault Backup 10 is really intuitive and easy to use. And integration with the Dell DR appliances really exemplifies Dell's 'better together' message by wedding hardware with software in a way that offers true, demonstrable benefits to customers."
Saravanan Jagannathan, Backup & Storage Administrator, SIFY Technologies Limited
"The new web-based console for NetVault Backup 10 will be big time saver for our administrators; you can monitor and access all the options from a single window. The graphs allow our administrators to immediately assess the health of the backup operations. They can see, in real time, what backup jobs are running, as well the relative amount of bandwidth they are using. This will allow us to increase the productivity of our IT staff."
Videos and Images:

Additional Supporting Resources:
Delivering Complete and Connected Software Solutions
Dell Software empowers companies of all sizes to experience Dell's "Power to Do More" by delivering scalable yet simple-to-use solutions that can increase productivity, responsiveness and efficiency. Dell Software is uniquely positioned to address today's most pressing business and IT challenges with holistic, connected software offerings across five core solution areas, encompassing data center and cloud management, information management, mobile workforce management, security and data protection. This software, when combined with Dell hardware and services, helps customers simplify IT, mitigate risk and accelerate business results.