Brocade Appoints Benjamin Hickey

KUALA LUMPUR, Malaysia (16 May 2014) –Brocade (NASDAQ: BRCD) today announced the appointment of Benjamin Hickey to the newly created Software Networking Director position for Asia Pacific. In this role, Hickey will be responsible for aligning and executing the Brocade software networking strategy across the region, particularly in the areas of Network Functions Virtualization (NFV) and Software-Defined Networking (SDN). He will be based in Sydney, Australia, and report directly to Brocade Chief Technology Officer (CTO) for Asia Pacific, Matt Kolon.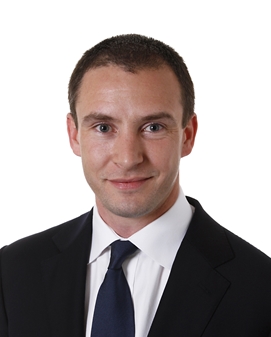 With over 15 years of specialized technology and management consultancy experience in developing technology innovation and growth strategies for customers, Hickey was most recently a senior associate at the consultancy firm Strategy& (formerly Booz & Co). Prior to this, he spent seven years at Juniper Networks holding various executive technical and leadership positions. Hickey has also held various technical and management positions at Equant, Cisco Systems, and Accenture. In addition, he has led and participated in regional and international standards development throughout his career.
"In Asia Pacific, exploration of SDN and NFV is evolving from simply being 'research' to executing small-scale deployments, particularly in the service provider space," said Matt Kolon, Brocade CTO for Asia Pacific. "Brocade is committed to maintaining its leadership position in this space by investing in software networking technologies and expertise so that our customers have a seamless transition from today's traditional three-tiered data center to a software-defined data center architecture. We are delighted to have Benjamin join the regional leadership team. His expertise and vision will be invaluable for our customers and partners as they move toward a software networking model."
"Technology disruption, driven by customer needs, is forcing enterprises and service providers to fundamentally rethink how to build, deploy, and operate networks," said Hickey. "The status quo is quickly becoming unsustainable and with this disruption comes opportunities. Brocade is at the crux of this change, with an early leadership position in software networking. I am excited to be working with our regional customers and partners in developing pioneering solutions that drive business transformation."