Sony Launches 4K LED TVs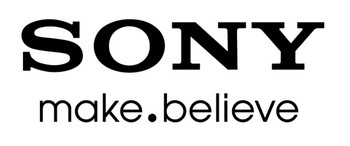 Kuala Lumpur (2 April 2014) – Sony has announced the expansion to its BRAVIA 4K line-up, starting with the premium flagship X9500B series, which employs the new technology X-tended Dynamic Range™ PRO1 that is set to provide customers with truly brilliant picture quality. The newly announced X9000B series also promises to deliver users an added experience, with a new design and magnetic fluid speakers. The pocket friendly X8500B series will also be released, giving customers more options when choosing a 4K TV.
The three series added to the 4K line-up from Sony will consist of six new models in total. The six new 4K TVs announced will all incorporate the powerful picture processing engine, 4K X-Reality™ PRO, which uses a combination of unique up-scaling and super resolution technology from Sony to offer any content in beautiful and stunning 4K resolution. For native 4K contents, 4K X-Reality™ PRO enhances picture quality using its 4K-to-4K pattern database. This improves sharpness and crispness of original 4K images, boosting its contrast and enriching the colours on screen. For HD contents, instead of just increasing pixel count, 4K X-Reality™ PRO uses a content adaptive database for up-scaling. Depending on the contents loaded on the TV, 4K X-Reality™ PRO picks a suitable up-scaling algorithm to make sure every pixel is optimised for a near-4K experience.
Users will also be a treated to a wide gamut of colours on screen with TRILUMINOS™ Display that offers pure, bold colours that evoke the entire scenes' emotions. The new flagship X9500B series also employs X-tended Dynamic Range PRO that achieves a much higher dynamic range of brightness, with higher peaks and deeper blacks through the use of its unique backlighting algorithm that further enhances picture quality. By combining these three unique technologies, the X9500B series is able to achieve the highest quality picture experience ever seen. Additionally, the X9500B series will come with a new two-way Long Duct Speaker which features a 1.5 metre long duct in an approximately 0.75 litre capacity speaker box, capable of delivering a stronger, richer bass with low distortion. It also has subwoofers built-in to the back of the TV2 (2 subwoofers for the 85-inch, 1 subwoofer for the 65-inch) to further support low frequencies and produce a powerful sound to match the TV's big screen images.
X9000B series incorporates the new innovative structure, "Wedge", a form factor which was designed to increase stability in an era when screen size continues to increase. By lowering the TV's center of gravity, Sony was able to achieve a smaller pedestal size than conventional TVs, allowing for a wide variety of installation options, despite a large screen size. In addition to increasing installation options, the TV's sound quality has also been improved. The wedge shape increases capacity and is used to incorporate a large speaker to provide deeper, more powerful sound, unprecedented for a flat-screen TV. X9000B delivers extremely clear sound via its highly acclaimed, front-facing Magnetic Fluid Speakers along with beautiful, detailed 4K images. It also includes a port replicator to help manage the need for multiple cables by merging these ports into single one, providing the TV with a cleaner, more elegant look.
The 4K TV user experience will also be further enhanced with the new One-Flick Entertainment from Sony, which introduces a novel way to view content. One-Flick Entertainment will offer users a new style of viewing that allows anyone to quickly select and enjoy content. This is not limited to just show and movies, but also includes digital hi-vision broadcasting and network contents, as well as personal photos.
The new 4K LED TVs will support the latest HDMI standard, HDMI 2.0, which gives them the ability to display 4K/60p content. This is a standard which is ideal for fast moving content such as sports. The TVs are also compatible with MHL 3.0, which supports 4K output from smartphones3 and tablets. In addition to these features, the new models are equipped with a new decoder which supports HEVC and can playback 4K/60p contents from Internet streaming services.
Equipped with the unique Exmor R™ for TV CMOS sensor, the new BRAVIA TVs come with Social Viewing, giving consumers the convenience of sharing their viewing experiences via Skype with family, friends and loved ones, regardless of the geographical distances between them. The technologies used in the built-in camera ensure conversations are never muffled or drowned by the TV's volume and crisp and sharp images are always being broadcasted across, even in a poorly illuminated room.
FIFA fans will enjoy the Live Football Mode that transports them into the heart of the stadium. Live Football Launcher4 also gives viewers the feasibility of watching previously-recorded footage from YouTube and the official FIFA video channel5, and even learn more about the game's history.
Utilising its display technologies, Sony will also be giving consumers accessibility to 500px6, a premier photography community, via the new BRAVIA TVs. With the TV, consumers are introduced to a world of stunning images with the best quality possible.
The X9500B, X9000B and X8500B series 4K LED TVs from Sony is coming soon and an official announcement will be made once availability time is confirmed.
1 Dynamic range of brightness does not represent luminance. It is a comprehensive index of reproduction of luminance, gradation and black
level.
2 2 subwoofers for the 85-inch, 1 subwoofer for the 65-inch.
3 Depending on smartphone and its firmware.
4 Live Football Launcher will be available in March 2014 via a software update.
5 FIFA content is available until FIFA World Cup 2014 ends.
6 Learn more about 500px at: http://500px.com/about