Review: Dell B1165nfw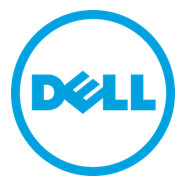 Not the fanciest multifunctional mono laser printer out there, but it still does its job well for an inexpensive multifunctional printer (MFP). The built of this printer feels quite plastic and flimsy to the touch. Measuring a good 296 x 402 x 293mm, the MFP is just nice to sit on your table as a personal MFP to help you print, scan and fax your personal document.
The control panel for this printer could have been better for a start. The control panel is slightly tilted for viewing with a 16-character LCD display panel which is good, but could have been better with the presence of backlit. Upon powering it up, you will have a slightly strain your eyes before locating the tiny menu icon (located on 12 o'clock of the navigation panel) to change your printer settings. The back button is below the menu button with left and right navigation to change your options. The control panel offers a quick copy button for duplicating documents which makes things a breeze. A number pad is available for faxing needs and an ID duplication option can be easily accessed right above the LCD panel.
Your Windows PC will most probably download and install drivers for the Dell B1165nfw. If it does not plug and play, you can simply head over to the Dell website to download and install the drivers.
This printer comes with the Dell wireless printing app, which allows you to print your documents from your mobile device as long as the app is installed. The only flaw when you want to print from this app is to make sure the printer is not in sleep mode. Unfortunately Dell hasn't a solution to wake the printer up for a print job upon pressing print on the app. Though you can choose the amount of wait time before the printer sleeps, it doesn't carry the option "Never". Besides being wireless, the printer is still able to be connected via an Ethernet cable with the Ethernet port located right behind the printer. A USB port is also available for connection.
You can download the Dell Mobile Print app from the Google Play store.
As an alternative, you can also use the Google Cloud Print app from the Google Play store to get connected.
For iOS users, AirPrint supports this printer model. You can get instructions on how AirPrint works here.
Print jobs done on this printer are acceptable for text documents, however when it comes to text and pictures, the printer does lack some quality in print job. Text comes out clear, but pictures turns out to be darker and unclear. When set in photo mode for print, pictures turn out clear, with the texts being printed out lighter in colour. Duplicating your ID with the ID function is not the best idea for stunning black and white photos as well. On average the printer prints 20 pages per minute, which tallies against what Dell mentions for this printer model. The paper tray allows a maximum hold of up to 40 sheets of papers. If you need to print in draft mode, which saves on ink and energy, this printer offers the "Eco" option on the LCD control panel. This printer does almost everything except for duplex printing. You will have to manually flip the papers to get duplex results.
The verdict – the printer does a good job for light and personal printing, but don't ever expect it to be extraordinary in doing its print jobs well.