Dell Introduces PowerEdge VRTX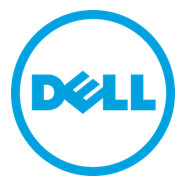 KUALA LUMPUR, Malaysia (24 April 2014) – Dell announced today that PowerEdge VRTX,the first integrated IT solution designed specifically for office environments, is seeing accelerated adoption by customers around the world. This revolutionary converged infrastructure solution simplifies office IT by removing the complexities associated with disparate and sprawling hardware and multiple management tools. To furtherthese benefits and enableadditional workload choices, Dell also introduced enhancements to PowerEdge VRTX.
Thousands of customers from more than 50 countries and six continent shave deployed PowerEdge VRTX with high praise. Customers in healthcare, automotive, retail, financial, manufacturing, education and other verticals have used this integrated solution in novel ways to help them enhance their office IT environment and speed up response time to customer requests.
Since the introduction of PowerEdge VRTX, channel partners around the world have completed nearly 7,000 sales and technical courses, honing their expertise to help customers improve IT efficiency through simplifying their office IT infrastructure and offering greater versatility to scale for future technology needs.
The Dell PowerEdge VRTX also continues to receive third-party recognition from around the world. It was described as "one of the most innovative server designs of the year" when receiving InfoWorld U.S.A.'s 2014 Technology of the Year Award and "double the fun" when it was awarded as one of CRN's 2013 Products of the Year. Other accolades for PowerEdge VRTX include receiving IT Pro's Innovation Award in the United Kingdom, Interop's Best of Show Award – Special Prize in Japan and 20 additional awards and highly positive reviews from across the globe.
PowerEdge VRTX offers simplicity, efficiency and versatility for customers
Designed as a single, compact chassis that integrates servers, storage, networking and management, the Dell PowerEdge VRTX enables users to bring order to their office environments, refine IT operations and realize greater operational efficiency. For example:
Myian Sdn Bhd, a technology evangelism, consulting and training company based in Malaysia, needed an infrastructure that could simulate real-world customer environments with secure, remote access, and help the company streamline operational costs and maximize its resources. For this, Myian deployed the Dell PowerEdge VRTX integrated solutions platform featuring Dell PowerEdge M520 server nodes with Intel® Xeon® processors. With the PowerEdge VRTX, Myian is now able to operate across geographies without the need for a physical presence in each country, as well as offer technology training and an environment in which its customers can run demonstrations and proof-of-concepts.
"We wanted low costs and high value bundled into just one system. The Dell PowerEdge VRTX platform provides us with networking, storage, servers and management all in one compact chassis, and other competitors could not offer anything even close to what VRTX provides us," said Noel Teng, director, Myian Sdn Bhd. "Compared to what hosting companies would normally charge for the costs of a rack mount, we were able to save more than 70 percent in operational costs by going with the Dell PowerEdge VRTX system."
"We've accelerated the breadth of our training offering and increased the depth of what our customers are able to experience due to the data center environment that the Dell PowerEdge VRTX solution has enabled us to simulate," he added.
Super Products, one of the largest distributors of irrigation equipment in Thailand, required a virtualised converged solution that could support its escalating growth rate, lower IT management time and increase efficiency. It also wantedto work with a vendor that offered comprehensive deployment and critical onsite assistance services."We are working up to 40 percent more productively now that our Dell PowerEdge VRTX solution is providing faster and more reliable access to our systems," said Rattapol Laohavisit, IT manager and head of marketing, Super Products. "Knowing Dell Deployment Services was in control of implementation and optimizing the solution I could focus on my own work of marketing Super Products and driving business success."
New enhancements to PowerEdge VRTX bring support for additional workload choices
Dell is introducing new capabilities for PowerEdge VRTX to drive further simplicity, efficiency and performance in remote, branch and small business offices. The enhancements include:
Next-level data protection inside the chassis: For customers requiring the highest levels of availability and redundancy possible, Dell now offers anoptional redundant PowerEdge Raid Controller (PERC), which provides RAID controller failover inside the Dell PowerEdge VRTX chassis.
More server node choices: PowerEdge VRTX now offers additional server node choices – including the 4-socket,PowerEdge M820– to enable faster processing of workloads such as large, back-end database, business intelligence, data mining, enterprise resource planning (ERP), supply chain management (SCM) and customer relationship management (CRM) applications.
Enhanced system management: By sharing a common design, Chassis Management Controller (CMC) provides PowerEdge VRTX users with a familiar systems management tool to manage local or remote VRTX systems, just as CMC does in the data center, along with enhancements in setting, updating and maintaining server and chassis configurations.
Expanded support for virtual desktops: Dell PowerEdge VRTX now enables enhanced VDI in remote offices and branch offices by providing support for optional graphical processing units (GPUs).
"As the server market evolves, Dell remains at the forefront of providing solutions for the diverse problems affecting customers, whether large, small or remote," said KT Ong, general manager, Consumer and Commercial Business, Dell Malaysia. "With today's enhancements and ongoing customer momentum,Dell PowerEdge VRTX is delivering what customers need in order to realize greater simplicity and efficiency to grow their business."
Availability and Additional Information:
The new features of Dell PowerEdge VRTXare available now.
For more information about PowerEdge VRTX, please visit www.dell.com.my/vrtx.
For more information on the potential financial advantages of moving to Dell PowerEdge VRTX, please see the TCO calculator.